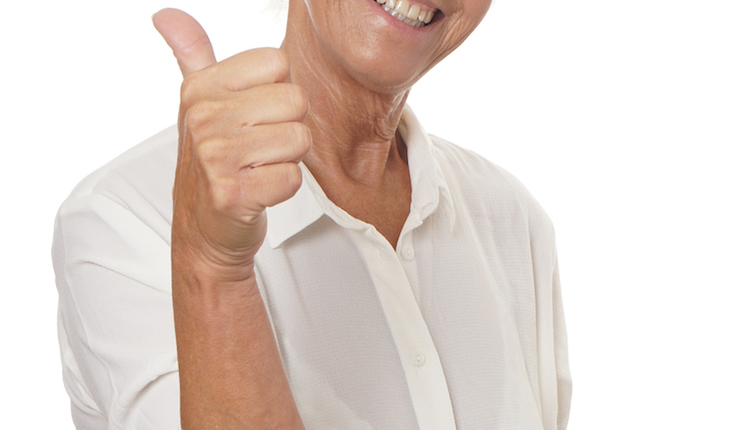 Mental & Emotional Health
Eight Steps to Squash Struggle Forever
Almost everyone struggles with something, whether it's the kids going off to college, an unfulfilling job, divorce, looming retirement, or simply not having enough fun. All of these situations can lead to struggle, but what if it doesn't have to be that way? I believe that it is possible to face life head on, go through transitions, and actually become stronger and have more fun in the process. Here I offer eight action steps you can take right now that will help eliminate struggle and make your life easier and more fun:
Step #1:  Take full responsibility for your life. All of it. When you let external conditions control your destiny, you surrender your power and authority. By the same token, when you allow someone else to be in charge of your life, you keep yourself stuck. You are the victim and that is not a powerful position. The truth is you may not be able to control all your circumstances, but you have total control on how you respond to all them.
Action:  First, get clear about what you want.  Most people think about what they don't want.  "I don't want to be poor," or "I don't want to be bored," or "I don't want to be alone." Revise this list to say what you DO want. "I want to make more money. "I choose to have more fun." "I am going to spend more time building and enjoying my relationships with others." Now you have something to work with. Each of these items requires NEW activities and new actions. It's time to do something different.
Step #2: Don't arbitrarily accept someone else's beliefs and opinions.  People project their own beliefs onto others. It is called transference. If someone thinks you are not making the best use of your talents, then more than likely he is not making best use of his. Letting others tell you what you want reneges on your responsibility to draw your own conclusions and can definitely lead to struggle.
Action:  Do your own homework. Whether it's politics, news stories, or simply the best way to bake a cake, ask yourself what you believe about it before asking anyone else what they think. What makes sense to you? What do you think is the best way to balance the budget? Practice having an opinion and stating what that is without worrying what anyone else thinks. This is also a good time to weed out negative people, groups and thought systems. Give up the "Debbie Downers." Don't listen to the news 24/7. Do be selective as to what and whom you listen to. Finally, find people who are happy and hang out with them.
Step #3: If you need to do it – do it. Take action and stand by it. That means leave a miserable job or relationship, relocate, take a class, start a new career – start over. Your life is your journey. If you are not growing, you are not going to be happy. Add to this the fact that the world is constantly changing and so must you. Don't resist because that is what causes struggle. Embrace change.