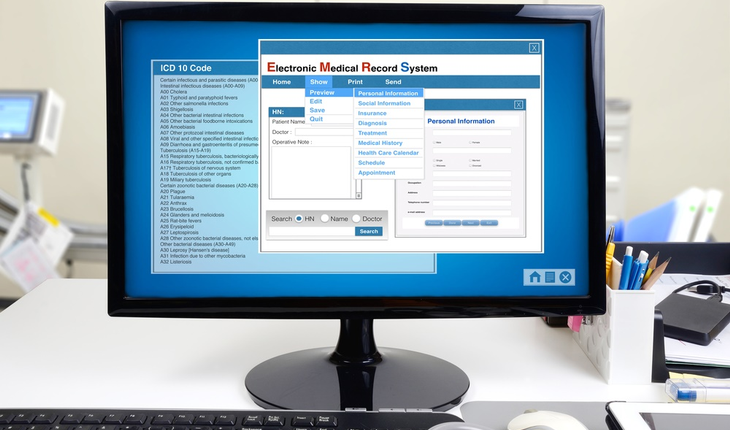 Diabetes
Electronic Health Records Provide Unexpected Diagnoses
Researchers who have investigated thousands of electronic health records say there could be more accurate and less expensive ways to identify who have undiagnosed Type 2 diabetes.
Not only did they develop an algorithm with the potential to vastly the number of diagnoses, they also uncovered several previously unknown risk factors for diabetes, including a history of sexual and gender identity disorders, intestinal infections and a category of illnesses that includes such sexually transmitted diseases as chlamydia.
The findings were published in the Journal of Biomedical Informatics.
"With widespread implementation, these discoveries have the potential to dramatically decrease the number of undetected cases of Type 2 diabetes, prevent complications from the disease and save lives," said Ariana Anderson, the study's lead author and an assistant research professor and statistician at UCLA's Semel Institute for Neuroscience and Human Behavior.
Anderson and Mark Cohen, a Semel Institute professor in residence, led a team that examined electronic records for 9,948 people from hospitals, clinics and doctor's offices in all 50 states. Although the patients themselves were not identifiable, the records included their vital signs, prescription medications and reported ailments, categorized according to the International Classification of Diseases diagnostic codes.
The researchers used half of the records to refine an algorithm that allowed them to predict the likelihood of an individual having diabetes, and then tested this pre-screening tool on the other half. They found that having any diagnosis of sexual and gender identity disorders increased the risk for Type 2 diabetes by roughly 130 percent — about the same as high blood pressure, which is a leading risk factor.
Other health conditions were shown to be nearly as important risk factors for the disease. Among them were a history of viral infections and chlamydia (which increase people's risk for diabetes by 82 percent) and a history of intestinal infections such as colitis, enteritis and gastroenteritis (88 percent increase). In fact, those predictors were nearly as strong as having a high body mass index (101 percent increase).
Herpes zoster had previously been shown to have a link to diabetes, and the project confirmed that connection (finding that it increases the risk by about 90 percent) — along with some other lesser-known risk factors. Chicken pox, shingles and a range of other viral infections (which are grouped together under one ICD diagnostic code) increased the risk for Type 2 diabetes as much as high cholesterol, the team found.
Researchers also determined certain factors that appear to be related to a lower risk for diabetes. Being prone to migraines, for instance, reduced an individual's risk for the disease by the same amount as being 29 years younger. And people taking anti-anxiety and anti-seizure medications such as clonazepam and diazepam had a significantly lower risk.
Pages: 1 2