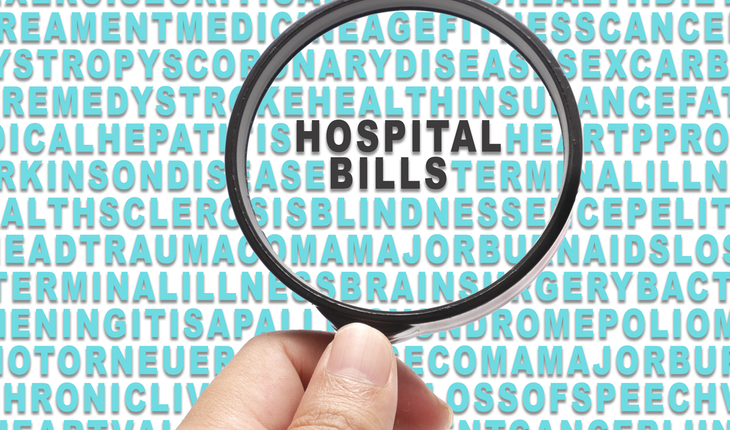 Money Matters
Even with Insurance, a Hospital Visit May Cost $1,000 or More
Even if you have what you might think of as good health insurance, your next hospital stay could cost you more than $1,000 out of your own pocket.
And that amount has gone up sharply in recent years – a rise of more than 37 percent just for straightforward hospital stays for common conditions.
Those striking statistics come from the first published analysis of actual out-of-pocket spending by people with private health insurance, most of it provided by employers. It appeared on June 27th 2016 in the JAMA Internal Medicine, and being presented at the AcademyHealth Annual Research Meeting in Boston.
A release from the university explains that to see the rise in costs paid by privately insured hospital patients, researchers at the University of Michigan's Institute for Healthcare Policy and Innovation looked at data from more than 50 million Americans over a four-year period.
All of them had insurance plans offered by the four major companies that pool their data via the Health Care Cost Institute, of which IHPI is an academic partner.
The biggest change in out-of-pocket spending came from two types of insurance plan charges: one that patients are familiar with, the other…not so much.
Deductibles – the amount that patients pay for their care before their insurance kicks in – rose by 86 percent. Co-insurance — a percentage of the cost of the hospital stay that insurance plans often expect patients to pay, but patients may not even realize they will owe — rose 33 percent.
The release quotes first author Emily Adrion, Ph.D., M.Sc., a U-M research fellow with the Center for Healthcare Outcomes and Policy, as saying, "These results open up the 'black box' of health care, and show all the costs of hospitalization that are billed to people with private insurance. For many, these may appear to be 'hidden costs' that they didn't realize they would owe. It shows that even people with the most comprehensive insurance are paying thousands of dollars, at a time when they need hospital care and may not have time to shop around."
She and her colleagues, including senior author Brahmajee Nallamothu, M.D., M.P.H., note that the growth in out-of-pocket costs was 6.5 percent a year, compared to a 5.1 percent growth in health insurance premiums, and a 2.9 percent growth in overall health care spending.
High costs, high variation
The study looked at costs billed to people between the ages of 18 and 64, from 2009 to 2013. In addition to a broad-based analysis, the researchers took a closer look at those who had heart attacks, pneumonia, appendicitis, heart bypasses, total knee replacement or spinal fusion procedures, and women who gave birth.
It's different from other studies that have estimated out-of-pocket spending based on the design of insurance plans.
The percentage of patients who were charged deductibles and co-insurance rose by more than five percentage points during the study period.