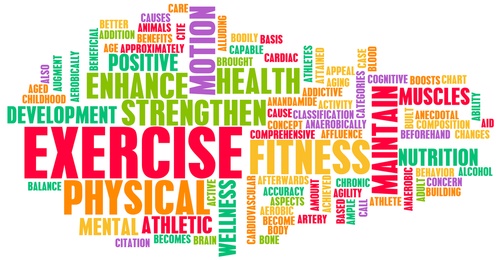 Exercise
Exercise and Joint Pain
If, like many people, you've ever suffered from joint pain, you know how debilitating it can be. You may not want to get up from your chair, let alone exercise. But according to the experts at Harvard Medical School, the right exercises done in the proper way can actually help you subdue pain in your ankles, knees, hips and shoulders. And, the experts say, it may even help you delay or avoid surgery.
Here, the Harvard experts offer their best suggestions for such exercise. (Editor's note: Be sure you ask your doctor ahead of time how much exercise you can do safely.)
Make the time for exercise. Your goal is 30 minutes, and you can do that in a few different ways, the Harvard experts say: You can get up half an hour earlier for a morning session, do two 15-minute workouts or even three 10-minute ones.
Add activity to your everyday tasks. Take the stairs, not the elevator; get off your train or bus a stop or two ahead; park farther away from your office or the supermarket. The Harvard experts also suggest that you think about replace your desk and desk chair with a standing desk Additionally, you can do stretches while you're on the phone. As for seasonal tasks, the Harvard experts say, you can rake leaves or shovel snow yourself rather than using a leaf blower or a snow blower.
Don't do it alone. If you're exercising, a friend will make the routine more enjoyable, the experts say – plus, you'll be less likely to shrug off your commitment at the last moment.
Take it inside if needed. If you're starting to exercise when the weather is bad or the days are short, you can make up for that by joining a gym or buying some exercise equipment. Many communities have mall walking clubs as well.
For more on developing and mastering a plan for joint pain relief, buy The Joint Pain Relief Workout, a Special Health Report from Harvard Medical School: http://www.health.harvard.edu/special_health_reports/the-joint-pain-relief-workout.