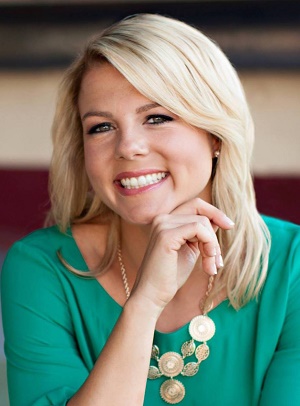 Diet & Nutrition
Healthy recipes
An Expert's Tips on Savvy and Healthy Grocery Shopping
By Andrea Woroch
Summer is a great time to kick back with family and friends while enjoying delicious food straight from the barbecue. However, the USDA's Food Price Outlook puts a little damper on those summer soirees. According to a recent report, beef prices are at an all-time high and the worst bird flu in history could contribute to an increase in egg prices. Combine that with pricier produce from the parched farmlands of California and you have a serious budget bummer on your hands.
You don't have to let all this steal your sunshine, however. Follow these tips to save on summer groceries and continue to reap the benefits of the season without going broke.
1. Enjoy the season's bounty of produce and fish.
Summer offers access to fresh produce we've been craving all year, including cherries, strawberries, watermelon, bell pepper, corn cobs and more. Take advantage of this and snatch up all your favorite in-season fruits and vegetables by shopping the sales. Just be careful not to overdo it lest you can't consume everything before it goes bad. Popular seafood like tuna, halibut and salmon are also "in season," making prices more competitive compared to the rest of the year. Keep your eyes on store circulars and stock up come sale time!
2. Mind the Dirty Dozen and Clean Fifteen for organic produce.
For those shoppers who want organic produce but can't handle the price tag, know that not all fruits and veggies are equally susceptible to pesticides. Coined the "clean fifteen," produce with outer skins that you peel away need not be purchased as organic. This includes pineapple, avocado, onion and sweet corn. Produce you eat directly, skin and all, is better purchased organic if your goal is to avoid chemicals. For a list of the clean fifteen, click here.  And for a list of the Dirty Dozen, click here.
3. Find alternatives to popular grilling meats.
Beef and chicken prices may be on the rise, but pork prices are actually on the decline. Embrace the "other white meat" and grill a pork porterhouse on the barbecue or cube up pork chops for a fresh stir fry. You can also give meatless a try once or twice a week to avoid the cost altogether. For example, a black bean salad contains tons of protein and fiber to fill you up, plus you don't have to turn on your oven or barbecue to prepare it!
4. Double circular discounts on condiments and favorite sides.
One of the best ways to save money on groceries is to buy what's on sale. By reviewing store circulars online, you can plan your shopping route based on the current offerings at local grocers. However, if you want to save even more dough, use manufacturer coupons on sale items. Check out CouponSherpa.com for the latest in grocery store coupons.
5. Avoid pre-made patties, bagged produce and fruit-filled pies.
Pages: 1 2