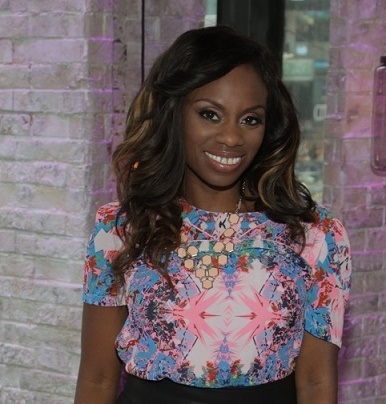 Exercise
Fabulous Fitness Travel
Staying in shape is easy when you're on home turf. But what happens when you travel? It's the perfect time to try a new fitness regimen! A change of scenery may be just what you need to make your fitness anything but routine. Check out these destinations across the country and see how you can get your fitness in – no matter what zip code you're visiting!
Atlanta, Ga.
WHAT TO DO: Personal Training, Jogging
You may not at first notice Bien-Aime Strength & Stretch, a studio located on an unassuming street in Atlanta. But this little fitness enclave packs a big punch. Owner Ulrick Bien-Aime, who has been perfecting his personal training craft more than 30 years, transforms individuals by creating programs specially designed for their bodies and goals. Our morning started with a mini-version questionnaire he asks of all his clients to access their current health and fitness level. Then it was onto an ergonomic bike for a warmup and then to his outside workout garden. He put me through some tough, but ultimately rewarding moves that included pull-ups on a series on uneven bars and Medicine Balls throws. Ulrick's philosophy is to rebalance the body through strength training and flexibility, and he ends his workouts with a healing hands-on stretch. I also got to taste water that he filters himself.
Click here to learn more.
If you're in Atlanta for a conference and booked at Hilton Atlanta Downtown, walking from its lobby, through the Hilton-Marriott Skybridge and around the adjoining mall complex could be a workout in itself! At the hotel, I took advantage of the executive floor perks, which included a nutritious evening snack of cheese and olives, as well as a full-on breakfast in the morning with healthy options. While I could have run on a treadmill in its fully-equipped fitness center, I chose instead to take my workout to its outdoor jogging track, taking in a few laps while enjoying a view of Atlanta's skyline.
Santa Barbara, Calif.
WHAT TO DO: Athletic Conditioning, Restorative Yoga
There's one lady that will whip you into tip-top condition in Santa Barbara, and that's Jenny Schatzle. This positive dynamo behind the Jenny Schatzle Program serves up a dynamic blend of conditioning and cardio that will whip any body into shape. But she's even more dedicated to instilling a positive mindset. Jenny's hugs and reinforcement are needed to get through her sweaty class. During an hour-long session, I ran, rowed, stepped and squatted on all the equipment located in the West Carrillo St. location. There are plenty of trainers on hand to guide you on equipment and modifications of exercises. During cooldown, Jenny made a motivating speech about how we need to love our bodies. "Don't come here to get thin… come here to get fit," she stressed. I did, and I loved every intense minute of it.
Learn more here.
Pages: 1 2