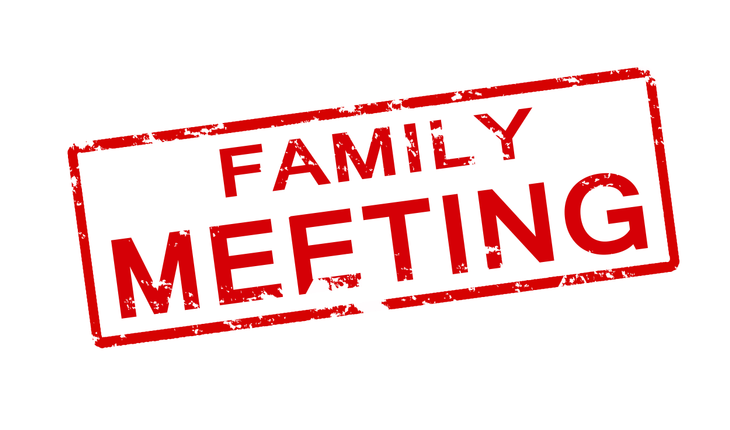 Money Matters
Retirement
Wills & Estates
Family Meetings Can Resolve Money Issues
People often find it harder to talk about money than politics, death or religion. To get family money issues out in the open, Anthony D. Criscuolo, certified financial planner with Palisades Hudson Financial Group, recommends holding a family meeting.
"You don't necessarily have to be in the '1 percent' to benefit from having one or more family meetings," says Criscuolo, who's in the firm's Fort Lauderdale office.
Family meetings will generally fall into one of the following types.
Big-Picture Meeting
A first family meeting often falls into this category. It covers the family's overall financial situation and long-term plans.
"Don't make decisions at the first meeting," Criscuolo says. "Instead, try to achieve understanding between various family members about financial matters."
Family members can discuss their views of the family's wealth—both dollars and cents, and also thoughts about responsibility, fairness and philanthropy.
This type of discussion can be useful whenever there is an important change in the family situation, whether good (a wedding, a baby, or a major windfall) or bad (job loss, major financial setback, or a death in the family).
"Whenever something major changes, a general meeting can give family members permission to talk frankly about the long-term implications, financial and otherwise," he says.
Conversations about Inheritance
A family meeting can be a "top-down" explanation of a couple's or an individual's plans, Criscuolo says. Subsequent meetings may be appropriate if a gift or an estate plan is substantially changed or updated. The details shared may be as broad or as specific as the individuals involved think appropriate, but may include:
Inheritance plans for adult children
Inheritance plans for grandchildren or great-grandchildren
Philanthropic intentions
Explanation of the selection of executors and trustees
Discussing a Family Enterprise
If there's a family business, regular meetings are crucial. Family members who are intimately involved in the business's day-to-day operations already know what's going on, but family members with less involvement may still wish to be updated regularly.
Other discussions may cover new roles for younger adult family members and their personal long-term goals, who gets a say in major decisions about the business and who holds leadership positions within the organization, and the relationship of family members not directly involved in the business to its operations and profit. Most crucially, it should cover succession plans for when the current family leadership steps down.
Resolving Specific Problems
Sometimes, a particular issue will become pressing enough that the entire family needs to discuss it in a formal setting. Since the problem may involve intense emotions, an outside facilitator is usually a good idea.