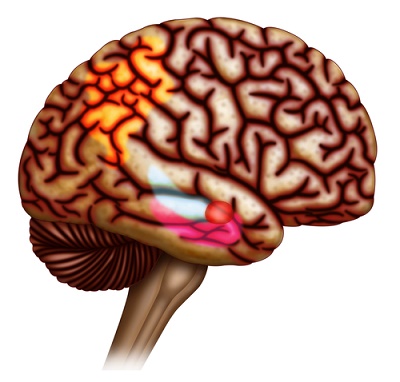 FDA Facilitates Research on Earlier Stages of Alzheimer's Disease
Alzheimer's disease is a nightmare haunting many Americans.
More than 5 million Americans have been diagnosed with the disease, which is the sixth leading cause of death in the United States and the most common cause of dementia among people 60 or older. Alzheimer's is an irreversible, progressive brain disease that slowly destroys memory and thinking skills. It eventually robs sufferers of the ability to perform even the simplest tasks of daily life.
Despite years of intensive efforts by scientists to develop new safe and effective treatments for Alzheimer's, options remain limited. In the last 20 years, the federal Food and Drug Administration (FDA) has approved five drugs for the disease—the most recent one in 2003. Although the drugs can provide some benefit, more needs to be done.
A recent development could bring better results. Three years ago, FDA scientists released a draft guidance that may help companies conduct clinical trials focused on what could be a more treatable stage of the disease: before the onset of noticeable dementia.
Research has shown that there is a lag of many years between the beginning of changes in a patient's brain and the onset of Alzheimer's symptoms. Yet in the past, clinical trials examined Alzheimer's patients when their symptoms had become clearly apparent, long after the changes in their brains had started. Some researchers have theorized that the greatest benefits will be available if a treatment can be developed for very early in the disease course, when people have the very first symptoms of Alzheimer's—or even earlier.
For that reason, the development of drugs for the treatment of Alzheimer's disease has increasingly focused on the stages before the onset of overt dementia. A 2013 FDA draft guidance responded to this development by discussing the design of clinical trials for drugs for Alzheimer's patients who are still in the very early stages of the disease, when only subtle symptoms are present.
"There may be a window of opportunity to affect the disease before people experience symptoms," says Eric Bastings, M.D., a neurologist and the deputy director of FDA's Division of Neurology Products.
FDA's draft guidance may help researchers design clinical trials for early stage Alzheimer's therapies. The agency hopes that the guidance will serve as a focus for continued discussions among FDA, sponsors of new drugs, the academic community, and the public.
"Earlier and more precise identification of patients with early changes in the brain who will go on to develop Alzheimer's is important for the success of these clinical studies," says Billy Dunn, M.D., a neurologist and the director of FDA's Division of Neurology Products. "We hope that earlier interventions, before further extensive damage to the brain sets in, will be more successful. We're very excited about the potential for this research to result in safe and effective treatments for early Alzheimer's disease."
Pages: 1 2