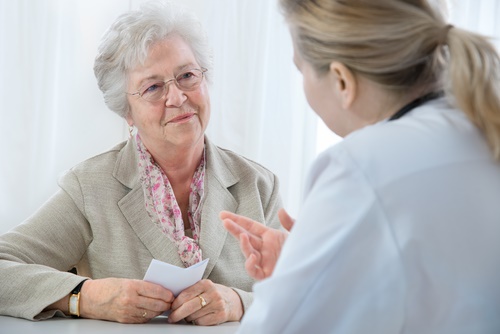 Medical Care
Finding A Doctor You Can Talk to
Finding a main doctor (often called your primary doctor or primary care doctor) who you feel comfortable talking to is the first step in good communication. It is also a way to ensure your good health. This doctor gets to know you and what your health is normally like. He or she can help you make medical decisions that suit your values and daily habits and can keep in touch with the other medical specialists and healthcare providers you may need.
If you don't have a primary doctor or are not at ease with the one you currently see, now may be the time to find a new doctor. Whether you just moved to a new city, changed insurance providers, or had a bad experience with your doctor or medical staff, it is worthwhile to spend time finding a doctor you can trust.
People sometimes hesitate to change doctors because they worry about hurting their doctor's feelings. But doctors understand that different people have different needs. They know it is important for everyone to have a doctor with whom they are comfortable.
Primary care physicians frequently are family practitioners, internists, or geriatricians. A geriatrician is a doctor who specializes in older people, but family practitioners and internists may also have a lot of experience with older patients. Here are some suggestions that can help you find a doctor who meets your needs.
Decide What You Are Looking for in a Doctor
A good first step is to make a list of qualities that matter to you. Do you care if your doctor is a man or a woman? Is it important that your doctor has evening office hours, is associated with a specific hospital or medical center, or speaks your language? Do you prefer a doctor who has an individual practice or one who is part of a group so you can see one of your doctor's partners if your doctor is not available? After you have made your list, go back over it and decide which qualities are most important and which are nice, but not essential.
Identify Several Possible Doctors
Once you have a general sense of what you are looking for, ask friends and relatives, medical specialists, and other health professionals for the names of doctors with whom they have had good experiences. Rather than just getting a name, ask about the person's experiences. For example, say: "What do you like about Dr. Smith?" and "Does this doctor take time to answer questions?" A doctor whose name comes up often may be a strong possibility.
If you belong to a managed care plan—a health maintenance organization (HMO) or preferred provider organization (PPO)—you may be required to choose a doctor in the plan or else you may have to pay extra to see a doctor outside the network. Most managed care plans will provide information on their doctors' backgrounds and credentials. Some plans have websites with lists of participating doctors from which you can choose.