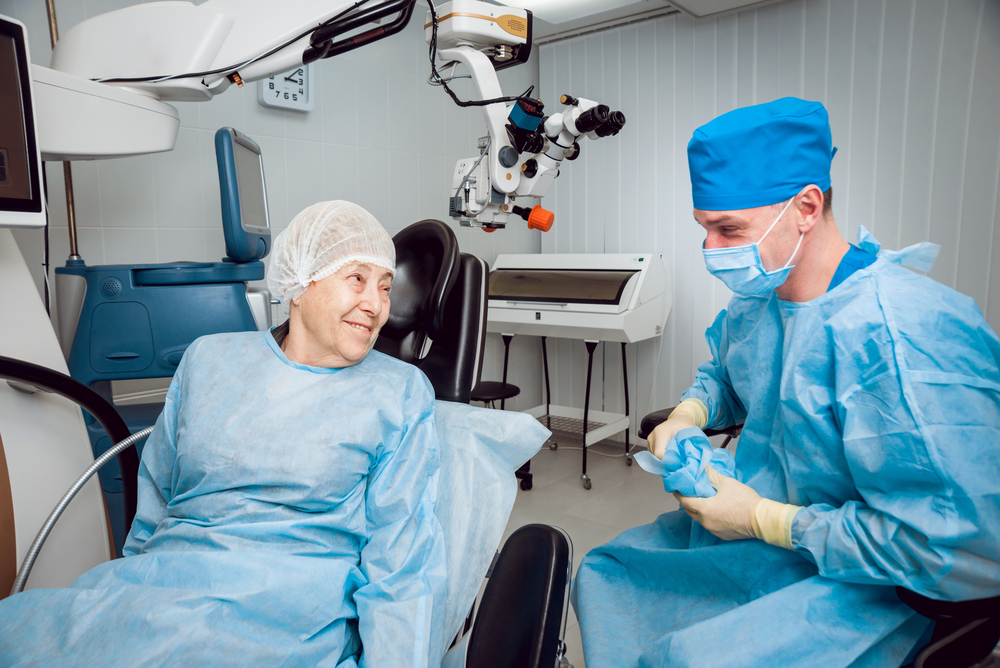 Vision Health
Five Crucial Questions About Cataracts
Cataract is one of the leading causes of blindness in the United States. Approximately 24.5 million Americans have the lens-clouding eye condition, and the incidence is set to grow by 50 percent by 2020. If they're not treated through a change in eyeglass prescription or surgery, cataracts can increase the risk of permanent blindness. And the longer that advanced cataracts are left untreated, the harder it is to successfully remove the cataract and restore vision.
As part of its efforts to support Cataract Awareness Month this June, the American Academy of Ophthalmology – the world's largest association of eye physicians and surgeons – is sharing the answers to hundreds of questions related to cataracts through the "Ask an Eye MD" portal on its website, GetEyeSmart.org.
Here are five crucial ones:
CAN I HAVE 20/20 VISION AND STILL HAVE CATARACTS?
"Yes, you can," answers Jeffrey Whitman, M.D. "Having a cataract just means that the lens of your eye has become cloudy and hardened – a process that begins at around 50 years of age and does not preclude 20/20 vision. It is only when it becomes visually significant – that is, when it degrades your vision, changes color perception, or causes glare at nighttime – that it requires surgical care."
HOW CAN I KEEP CATARACTS FROM GETTING WORSE?
"Most individuals over age 50 to 60 technically have age-related changes in their lenses that might be termed 'very early cataracts,'" says Charles P. Wilkinson, M.D. "In general, prevention is very difficult; but the most helpful practices include:
– Avoid ultraviolet light from the sun with sunglasses
– Avoid using steroid eye drops unless absolutely necessary
– Avoid the rare medications that may be associated with cataract progression, including psoralens, a drug used along with light therapy to treat skin disorders; chlorpromazine, an antipsychotic; and some glaucoma medications."
DO CATARACTS CAUSE EYE PAIN?
"Cataracts do not cause pain except if they have been allowed to remain untreated for too long," explains Wayne Bizer, D.O. "In this case they cause a lot of pain and light sensitivity. Consult your ophthalmologist immediately if you are having eye pain."
WHY DO I NEED TO STOP WEARING MY CONTACT LENSES BEFORE SURGERY?
"Before cataract surgery, important measurements of the surface of your eye must be taken," says W. Barry Lee, M.D. "Contact lenses alter the shape of the eye's surface, which can make the measurements inaccurate and lead to poor vision after the surgery. The length of time you must not wear contact lenses prior to your cataract surgery varies depending on the type of contact lenses you wear, so listen to your ophthalmologist's instructions carefully."
HOW LONG IS RECOVERY TIME AFTER SURGERY?
Pages: 1 2