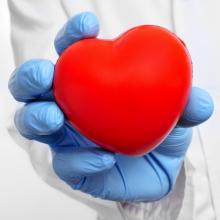 Heart Health
Five Heart-Disease Myths
We've certainly heard a lot about heart disease, but according to experts from the Harvard Medical School, we might have some misconceptions about it. Here, they unmask the five biggest myths – and share the truth – about heart disease.
Myth #1: If you have heart disease, take it easy.
Just the opposite is true, the experts say. "For the vast majority of people with heart disease, being sedentary is a bad idea. It can lead to blood clots in the legs and a decline in overall physical condition," cardiologist and Harvard Medical School professor Dr. Richard T. Lee told the Harvard Health Blog. If you're active, you can strengthen your heart muscles, improve blood flow to your brain and Physical activity helps strengthen the heart muscle, improves blood flow to the brain, and improves overall health and well-being.
What you can do: Be sure to ask your doctor what kind and level of exercise is right for you. Most people, the Harvard experts say, can do some walking, and any amount of that can benefit your heart. .
MYTH 2: When you're older, it's okay to have higher blood pressure.
Not so. Blood pressure does rise as we age, according to the Harvard experts, but the fact that this is a widespread phenomenon doesn't make it good for you. Hypertension occurs when artery walls stiffen with age, forcing the heart to pump harder. This leads to an overworked heart muscle that increases the risk of heart attack or stroke, the Harvard doctors say.
What you can do: Have your blood pressure checked. If it's above 140/90, talk with your doctor about how you can reduce it. (Editor's note: Get your pressure checked in your doctor's office. The blood-pressure machines in places like drugstores may not always be accurate.)
MYTH 3: Vitamins and supplements can lower your risk of heart disease.
Clinical trials of vitamins E and C and beta carotene haven't confirmed their benefit. The American Heart Association says there's no scientific evidence that these supplements prevent or treat heart disease.
What you can do: Focus on natural absorption of vitamins and minerals through foods. The Harvard experts suggest eating a variety of nutritious foods.
MYTH 4: Heart disease is really a man's problem.
The statistics say otherwise: since 1984, more women than men have died each year from heart disease. It is the leading cause of death in women over 65.
What you can do: No matter whether you're a man or a woman, ask your doctor for a baseline heaert examination that includes cholesterol and blood-pressure checks, the Harvard experts suggest. Ask what you can do to you're your numbers better.
MYTH 5: If you have heart disease, you should eat as little fat as possible.
Pages: 1 2