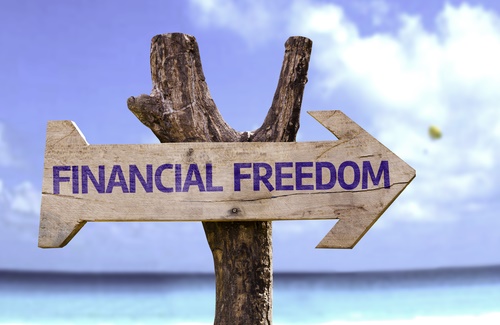 Money Matters
Retirement
Stress-Free Living
Five Overlooked Variables in Planning for Your Retirement
It wasn't long ago that most Americans had a secure three-legged stool on which to rest their retirement concerns – a well-funded Social Security system, substantial corporate pensions with retiree health benefits and, ideally, a strong personal savings rate.
Nowadays, however, pensions aren't what they used to be; they've been largely replaced by employer-sponsored plans such as a 401(k), 403(b) or 457, the reliability of which is yet to be proven. Social Security, which was never meant to be a sole income provider during retirement, is often said to be vulnerable for future generations.
Alarmingly, only 53 percent of the civilian workforce contributes to or participates in a retirement plan, according to the U.S. Bureau of Labor Statistics, with subsets like the private industry at just 48 percent. And, according to the Transamerica Center for Retirement Studies, 36 percent of baby boomers plan to rely on Social Security as their primary source of income.
"All is not lost; however, whether you're retired, soon-to-be retired or planning on it a few decades in advance, your best move is to do something about it now," says Marc Sarner, president of Wake Up Financial and Insurance Services Inc. (www.wakeupretirement.net).
While there are many clear factors to consider when planning for retirement – such as when to draw Social Security benefits and the possibility of long-term medical care – Sarner summarizes five variables you may be overlooking.
You may need a housing plan – or two. Between 2005 and 2007, U.S. home values spiked drastically in value, but shortly thereafter plummeted. Fluctuations in the housing market could impact your retirement income strategy. Your home may not provide the backup retirement income you have anticipated, Sarner says. Looking ahead, the rate of house appreciation is likely to revert closer to the long-term norms (pre-2006) of 0.75 to 1 percent per year over the rate of inflation – not double-digit annual increases, according to the Urban Land Institute.
Consider the potential impact of inflation. Inflation can be experienced a little differently when you retire because you'll likely spend money proportionately on different things. For retirees, the tendency is to spend money on things that experience a higher rate of inflation. For instance, health care, which has an inflation rate of about 8 percent – is currently two to three times greater than the overall inflation rate.
Reconsider your goals. The distribution of retirement income differs from accumulation because, once retired, you may no longer have the timeline to help you recover from the impact of a down market. You can't control what the markets will do, or when they will do it, Sarner says. The occurrence of a market downturn, such as in the first few years of retirement, can have an impact on how long retirement assets may last. One helpful strategy is to combine growth opportunity with reliable income sources.

Pages: 1 2