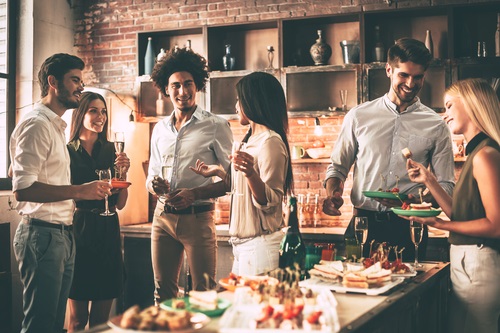 Diet & Nutrition
Food Safety and Your Party
Wash your hands. Even if you don't prepare food you should still wash your hands before you eat.
Pack hot foods while hot. If you're preparing a hot dish at home and bringing it to the party, pack it right away! Don't wait for hot foods to cool down before packing. If you reheat at the party, remember to check the temperature with a thermometer.
Stop Foodborne Illness is a national nonprofit public health organization dedicated to preventing illness and death from foodborne pathogens by advocating for sound public policies, building public awareness and assisting those impacted by foodborne illness. For more food safety tips please visit www.STOPfoodborneillness.org/awareness/. If you think you have been sickened from food , contact your local health professional immediately.
Pages: 1 2