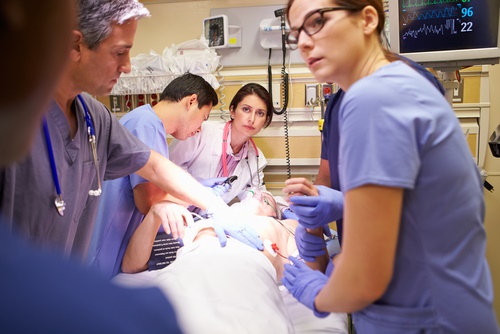 Medical Care
Four Lessons Hospitals Could Learn from Disney World
Recently, I returned from a trip to Disney with my family. It was my third time at the parks, but this trip was different. My wife and I were thrilled to have brought our three children, son in law, and, most importantly, our two grandchildren. Seeing my three and a half year old grandson, Erez, greet each experience with awe and excitement certainly left me smiling.
Of course, my dedication to my profession didn't falter, and as an emergency physician and Chief Medical Officer for a physicians group I found myself taking lessons from Disney and applying them to our hectic life in the hospitals we serve.
Here is what I learned:
1. Each experience is new for our patients
According to my grandson, Erez, meeting Mickey was undoubtedly the most important and exciting part of our trip. After waking early, making our way to Magic Kingdom, and waiting in line, the final meeting was unforgettable. Erez was expectedly star struck, but what stuck with me was Mickey's reaction. As soon as we approached, Mickey turned, engaged us in conversation, and told Erez how long he had been waiting to see him. Giving Erez a hug and sharing "memories" from the Mickey Mouse Club House, Mickey made Erez feel like the only kid in the world. As an adult, I knew better. I knew that the moment we left the room, Mickey would turn to the next child in line and engage him, as he did Erez. This cycle would continue throughout the day, and yet, it was Mickey's job to maintain excitement, poise, and dedication with each child that came through the door, over and over again.
How many chest pain cases come into a hospital's Emergency Department each day? Fifteen? Yet, despite this frequency, physicians must treat each patient with the same dedication with which they would treat the first case of the day. Patients, many of whom are experiencing their symptoms for the first time, are looking for empathy. The circumstances are irrelevant. Whoever the patient, whatever the symptom, physicians must learn to greet everyone with the same enthusiasm and dedication that Mickey had for Erez.
2. Setting expectations
At Disney, we spent a lot of time waiting. But, not surprisingly, Disney figured out a way to make these waits more manageable. First, before entering the park, we downloaded the wait time application. This allowed us to set expectations for the day – at the start. Once we developed our schedule and made our way to ride number one, we were greeted by the wait time sign. Again, here was an opportunity to reset expectations as we prepared for the wait. Interestingly enough, as we approached the end of each line, we were surprised at how quick the line seemed to move relative to what we'd expected. Disney had added time to their wait estimates… under promise and over deliver.