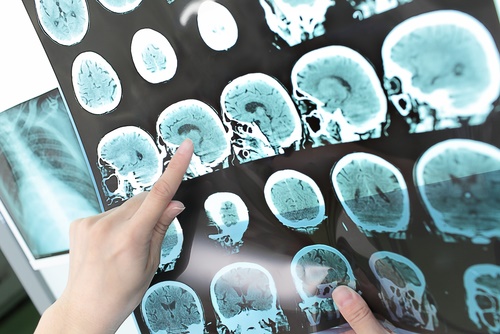 Stroke
TIA
A "Game Changing" Treatment for Stroke
Researchers have discovered that removing a clot, in combination with standard drug therapy, can be a "game changer" in treating some kinds of stroke.
The findings of the Swift Prime trial (Solitaire With the Intention For Thrombectomy as PRIMary Endovascular treatment) were reported April 17 in the online edition of the New England Journal of Medicine and are scheduled to be published in the journal's June 11 print edition.
"These findings are a game-changer for how we should treat certain types of stroke," said Demetrius Lopes, MD, surgical director of the comprehensive stroke center at Rush University Medical Center, in Chicago, and a co-author of the study. "These outcomes are the difference between patients being able to care for themselves after stroke and being dependent."
According to a news release from Rush, the medical center was one of the 39 centers in the U.S. and Europe that participated in the Swift Prime trial.
More than 795,000 people have a stroke each year, according to the U.S. Centers for Disease Control and Prevention. About 87 percent of these incidents are ischemic strokes, which result from clots in vessels supplying blood to the brain.
The standard treatment for ischemic stroke within the first three to four and a half hours of symptoms is intravenous tissue plasminogen activator (IV tPA), a medication which dissolves the clot. But in the approximately 20 percent of cases in which one of the major arteries is blocked, resulting in a severe stroke, IV tPA alone may not be sufficient to dissolve the clot. If a patient experiencing a severe stroke is brought to a qualified hospital in time, doctors also may be able to perform a minimally invasive procedure called thrombectomy to remove the clot.
During thrombectomy, a neurovascular surgeon threads a catheter through an incision in the patient's groin, snaking it through the blood vessels and into the brain. The doctor then uses a device attached to the catheter to grab and dislodge the clot and pull it all the way out through the incision.
According to the Rush news release, the Swift Prime study randomly divided patients with severe ischemic strokes into two groups, one receiving IV tPA alone, and the other receiving combination therapy of IV tPA and thrombectomy within six hours of the onset of stroke symptoms. (IV tPA currently is the only treatment for ischemic stroke approved by the U.S. Food and Drug Administration, but the use of thrombectomy is allowed in clinical trials.) In all, 196 patients — 98 in each group — at 39 centers in the U.S. and Canada participated in the study between December 2012 and November 2014.
The study found that the patients who received IV tPA plus thrombectomy exhibited reduced disability, with a functional independence rate of 60 percent compared to 35.5 percent for those patients who received only IV tPA.
Pages: 1 2