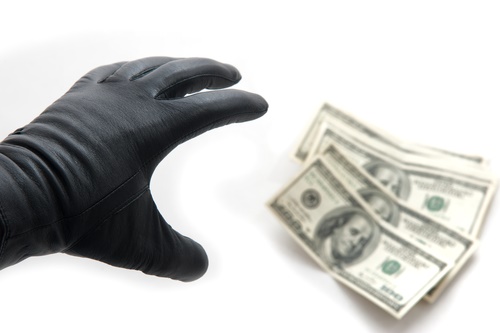 Aging Well
Caregiving
Money Matters
Retirement
Senior Health
Wills & Estates
Get Smart About Elder Financial Abuse
Billions of dollars in life savings are lost each year due to the financial exploitation of older adults. Perpetrators include scammers, professional caregivers, unethical businesses and family members.
No federal agency tracks elder exploitation cases on an ongoing basis, but in a survey compiled by the Investor Protection Trust, 20 percent of Americans age 65 and older reported having been taken advantage of financially.
A 2011 study in New York found that only one in 44 cases of elder financial exploitation is ever reported to authorities. "Setting aside any issue of aging, older adults are at the greatest risk for theft simply because they have a lifetime of savings at risk," says Howard Tischler, EverSafe founder and CEO. "Older adults and the people who care for them need to be cognizant of the risks and common ways they are targeted for abuse."
Elder financial exploitation also imposes costs on family members, after a victim's resources have been exhausted. Victims often don't want to tell anyone what happened, because they fear family members will believe they are no longer capable of independence.
"For seniors, financial abuse affects not only their bank accounts, but their emotional well-being and even their longevity," says Liz Loewy, EverSafe general counsel and former chief of the Elder Abuse Unit in the Manhattan District Attorney's Office. "I have seen older victims pass away shortly after learning they were exploited, with their families reporting they simply lost the will to live."
EverSafe's Top 10 Tips for Preventing Elder Financial Abuse
1. Have multiple  trusted advocates. The "sentinel effect" discourages misconduct by letting those helping to manage a senior's funds know that their actions are  being observed. Having family members or a family member as well as a lawyer, power of attorney, or financial advisor, all of whom have visibility into financial accounts can help ensure no one person is able to take personal advantage. Transparency is critical  and a deterrent.
2. Communicate with family members about your future plans. You have a vision for how you want to live as you age. Share it with your family so they understand your views. Consider discussing your will and potentially a power of attorney with loved ones, which will enable people to be aware of your intentions and plans in case you do start to lose capacity. If you have a financial advisor, communicate your wishes to them as well.
3. Understand and talk with loved ones about the most common scams targeting seniors. Learn about common scams, like income tax fraud or the "Grandma/Grandpa Scheme," where an individual calls and pretends to be a grandchild needing money to escape serious trouble. The National Council on Aging offers more information about common scams on its website.
Pages: 1 2