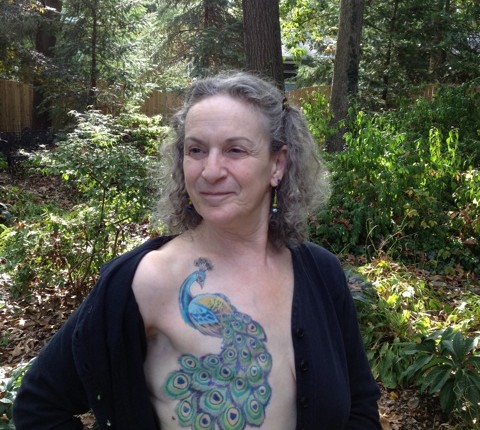 Going Flat: Choosing No Breast Reconstruction After Mastectomy
A mastectomy is a traumatic experience. Anyone who has had to go through this surgery can attest to the fact that the scars can be more than skin deep. It doesn't matter if the mastectomy is the result of a cancer diagnosis or a prophylactic measure to reduce an increased risk due to a genetic mutation. The truth is that following this life-changing surgery, a woman is immediately confronted with the very difficult decision of whether or not to undergo yet another major surgery, this time to reconstruct her breasts.
In the past, reconstruction was viewed by many as the expected or necessary next step after a mastectomy. However, there is a recent trend of women who are opting to "go flat" because they want to get back to a regular life and avoid additional procedures and physical alterations.
This is a very personal decision and no one, not even those closest to the woman who is confronted with the situation, should assume or impose a decision. To read more about 'going flat' please see below for information from Breastcancer.org. 
Going Flat: Choosing No Reconstruction
While most women choose to have some type of reconstruction, some women don't want to have additional surgery. Some also don't want to deal with special bras, magnets, or adhesive patches that hold a prosthesis in place. They choose no reconstruction and don't wear a breast form most of the time. Many women and doctors call this "going flat" or "living flat."
If you've had one breast removed and feel self-conscious about looking lopsided, try going without a breast form at home. Then try running an errand or going out for coffee without your prosthesis. You'll probably find that people don't notice the difference, or if they do, it's not a big deal.
A 2014 study found that about 56% of women had reconstruction after mastectomy, which means that 44% didn't have reconstruction. Women who choose not to reconstruct may do so for a number of reasons, including:
health issues that make the one or more surgeries involved in reconstruction out of the question
the need to more quickly resume daily activities
concerns about losing muscle strength with autologous (or flap) reconstruction (although keep in mind that there are procedures that can avoid cutting muscle at the flap donor site, as well as the option for implant reconstruction)
concerns about cost if you don't have insurance coverage
The decision to reconstruct or not is very personal. There is no "right way" to approach mastectomy and reconstruction (or lack of it). There is only the way that is best for you, your preferences, and your healing.
Some women who want no reconstruction say their doctors just assumed they wanted reconstruction or that they've felt pressured by their doctors or family members to have reconstruction.