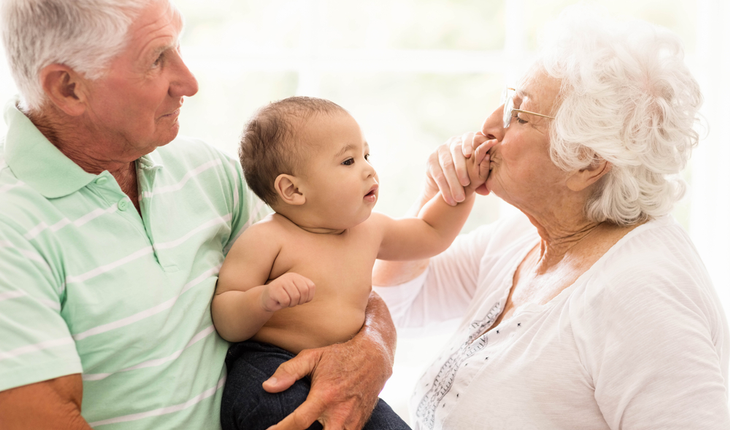 Grandparenting
Grandparents Raising Grandchildren Need to Learn Current Health Advice or Risk Endangering the Kids.
In his two other related studies, Dr. Adesman and his team surveyed 774 grandparents who identify as the primary caregiver of one or more grandchildren. One questionnaire aimed to characterize these grandparents' sources of support and evaluate their impact, as well as identify unmet needs for support.
The study, "Adequacy of Psychosocial Supports for Grandparents Raising Their Own Grandchildren," showed that one in 10 grandparents reported they didn't have any support systems at the time they answered the survey, while an additional 12 percent said their support system didn't meet their most important needs. In addition, 71 percent reported that their parenting responsibilities had limited their ability to socialize with friends, and nearly one-third indicated that raising their grandchild had affected their spouse or relationship unfavorably.
Many respondents expressed interest in receiving counseling (43 percent) or participating in a support group (61 percent), and those who lacked an adequate support system were less likely to report feeling generally happy (54 percent vs. 86 percent).
"One major takeaway from this study is that for grandparents who are raising grandchildren, their parenting can often take a toll in terms of their own physical and emotional health, and support groups can make a difference," said Dr. Adesman, noting that grandparenting support groups can be found in most major cities.
Dr. Adesman's remaining study, "Parenting Experiences and Self-Perceived Parenting Abilities of Grandparents Raising Their Own Grandchildren" covered parenting experiences, self-perceptions, challenges and other factors affecting these grandparents. Research showed that nearly one-third reported having a medical problem that interfered with their ability to care for their grandchild. Additionally, many said that choosing to parent their grandchild had negatively affected their own emotional (40.3 percent) or physical (32.4 percent) health.
"I think pediatricians need to also evaluate not just the health and well-being of the child, but really ask about the physical and social health of the grandparent that has assumed responsibility for raising that child as well," Dr. Adesman suggested. "Because although the grandparents often elected to take on this role, it's not something they planned for and it can represent a challenge in many domains. Many grandparents are up to the challenge, but it may come with certain costs."
Pages: 1 2