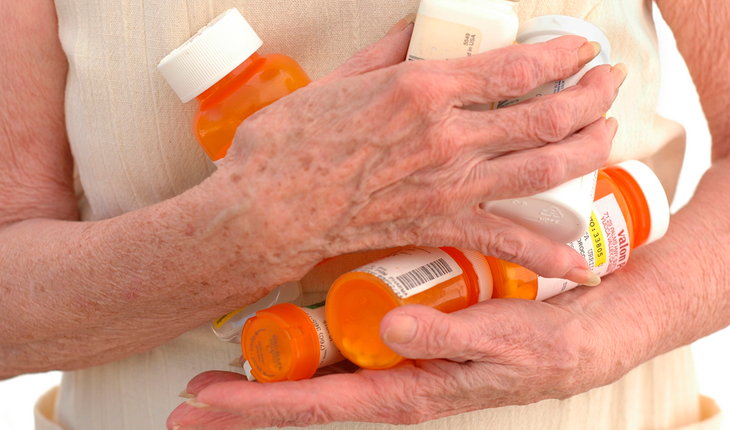 Aging Well
Health Alert! Taking 5 or More Meds a Day May Not Be Necessary and May Even Be Harmful
People in the polypharmacy group were more likely to have high blood pressure, congestive heart failure, diabetes, and a history of heart attacks. They were also more likely to have had a fall within the last year and were more overweight than people in the non-polypharmacy group.
After accounting for chronic health problems, a history of falls, and other issues, the people in the polypharmacy group had a slower walking speed (or gait) than the people in the non-polypharmacy group. Those who took 8 or more medications had slower walking speed when walking while talking. The researchers concluded that there was a link between polypharmacy and walking speed, and that more studies would be needed to follow-up on their findings and the effect specific medications might have on overall well-being.
The researchers also noted that at their check-ups, older adults should be asked about all the medications they take, including herbal and other over-the-counter supplements. They also suggested that healthcare professionals measure walking speed during regular check-ups.
Pages: 1 2