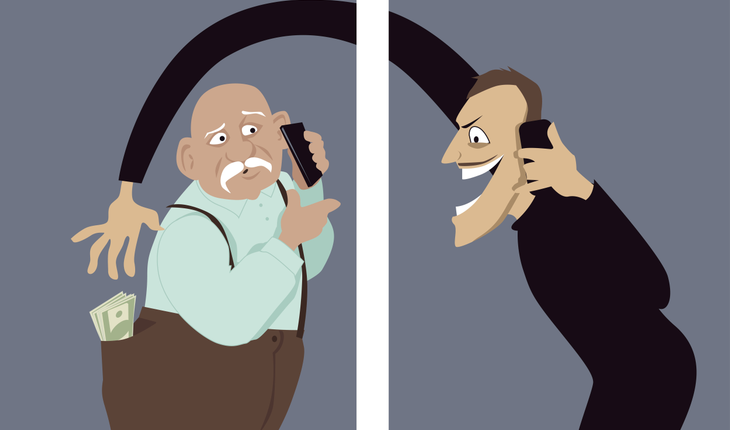 Money Matters
Help Elders Avoid Financial Fraud and Abuse
Substandard care being provided or bills left unpaid, despite the availability of adequate financial resources
Discovery of an elder's signature being forged for financial transactions or for the titles of his or her other possessions
Sudden appearance of previously uninvolved relatives claiming their rights to an elder's property or possessions
Unexplained sudden transfer of assets to a family member or someone outside the family
The provision of unnecessary services
An elder's report of financial exploitation
Undue influence and affinity fraud
You should also stay alert for "undue influence," where a person uses a position of power to influence someone else to do something he or she would not have done otherwise.
While anyone can be a victim of undue influence, someone with diminished capacity is especially vulnerable. For instance, an adult child who does not get along with his siblings may try to persuade his mother that his siblings mistreat her and that she should trust him with her finances exclusively.
People in their 70s and 80s are often targeted for free-lunch seminar pitches. While treating someone to a free lunch does not automatically signal bad motives, anyone invited to such events should be especially wary of hard-sell approaches, Miller warns.
When you consider working with a professional, for yourself or on your loved one's behalf, never assume that someone with professional certifications is inherently trustworthy.
Not all certifications have a rigorous evaluation process or require the professional to maintain certain standards. Make sure that anyone providing advice to your loved one observes a fiduciary standard—meaning he or she puts the interests of the client first.
You should also be on the lookout for "affinity fraud." It is common for fraudsters to use a shared affiliation, such as religious beliefs, to build unwarranted trust with their targets. A financial professional who attends your loved one's church or lives in her neighborhood deserves just as much scrutiny as a complete stranger,
Finally, if your elderly loved one has been financially victimized, report it to the proper authorities in your state or city.
A native of Tallahassee, Fla., ReKeithen Miller, CFP®), EA, started his career at Palisades Hudson in the Fort Lauderdale office in May 2007, has been based out of the firm's Atlanta office since November 2008. He became a client service manager in November 2011, and serves as a member of the firm's investment committee.
Palisades Hudson Financial Group is a fee-only financial planning firm and investment manager based Fort Lauderdale, Florida, with more than $1.2 billion under management. It offers financial planning, wealth management, financial management and tax services. Branch offices are in Atlanta; Georgia; Austin, Texas; Portland, Oregon; and Stamford, Connecticut.