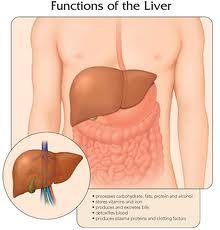 Hep C Could Become a Rare Disease
Newly implemented screening guidelines and improved, highly effective drug therapies could make hepatitis C a rare disease in the United States by 2036, according to the results of a predictive model developed at the University of Pittsburgh Graduate School of Public Health.
The results of the analysis, funded by the National Institutes of Health (NIH) and performed with the University of Texas MD Anderson Cancer Center, were published in the August 5th 2014 issue of the Annals of Internal Medicine.
A release from the university explains that a "rare" disease is one that affects at most one in every 1,500 people. Approximately one in every 100 people in the U.S. currently has chronic hepatitis C, a viral infection that compromises liver function.
The release quotes lead author Mina Kabiri, M.S., a doctoral student in Pitt Public Health's Department of Health Policy and Management, as saying, "Making hepatitis C a rare disease would be a tremendous, life-saving accomplishment. However, to do this, we will need improved access to care and increased treatment capacity, primarily in the form of primary care physicians who can manage the care of infected people identified through increased screening."
In the U.S., hepatitis C is the leading cause of chronic liver disease and the leading reason for liver transplantation. At 15,100 deaths annually, hepatitis C surpassed the annual number of deaths from HIV in 2007. The economic burden associated with chronic infection is estimated at $6.5 billion a year.
"This is, indeed, a very interesting time for hepatitis C patients and providers," said senior author Jagpreet Chhatwal, Ph.D., now of the University of Texas MD Anderson Cancer Center, who performed most of the research while at Pitt Public Health. "Several changes have happened in the last two years, including screening policy updates and availability of highly effective therapies."
In 2012, the Centers for Disease Control and Prevention and the U.S. Preventive Services Task Force recommended that anyone born between 1945 and 1965 — encompassing about 81 percent of chronically infected people — receive a one-time screening for hepatitis C. Hepatitis C often is asymptomatic, meaning that infected people do not know they have it until it is detected through a blood screening.
In early 2014, hepatitis C drug regimens that could be taken orally were introduced to the market, allowing primary care physicians and infectious disease specialists to take on the role of treating hepatitis C patients. The drugs have been shown to be highly effective in making the virus almost undetectable in the blood of patients previously found positive for hepatitis C.
Pages: 1 2