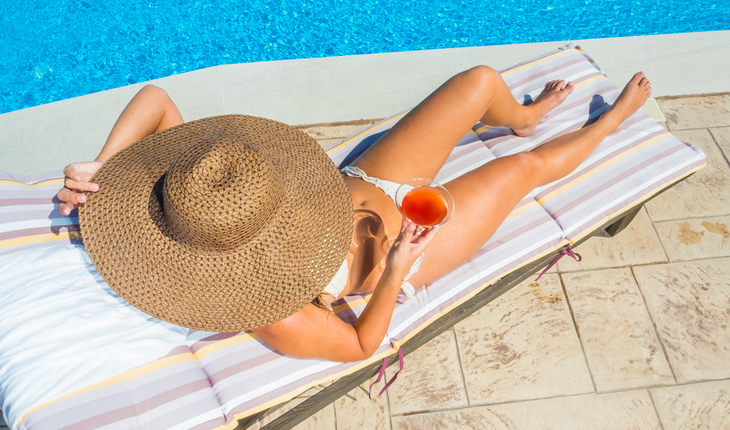 Aging Well
Here's Something Unexpected: Sunbathers Live Longer
Surprising, right? But that's the conclusion of a new study that compared the life spans of many people with varying amounts of sun exposure. They found that among nearly 30,000 women in Sweden, who were each monitored for about 20 years, those who spent more time in the sun actually lived longer and had less heart disease and fewer non-cancer deaths than those who reported less sun exposure.
Can the sun extend your life?
With summer just around the corner, this news is timely — and a great excuse to get out of the house or office and soak up some sun. But there are some important caveats about this research:
Deaths due to cancer were more common among those who spent more time in the sun (The authors suggest that the higher probability of being diagnosed with cancer among the sun worshippers was because they were surviving longer and not dying as often of other causes)
The impact of sun exposure on longevity was relatively small. Even those with the greatest sun exposure only benefited from an extra 7 months to 2 years of life.
This study detected an association between sun exposure and a lower frequency of certain causes of death; however, that's not the same as proving that sun exposure was the cause of longer life. It could turn out that there is another explanation for these results that has little to do with sun exposure itself. For example, perhaps people with more sun exposure tend to be more active, smoke less, and have healthier diets. The researchers tried to account for other factors such as these in their analysis, but it's always possible that something important was overlooked.
The reason why more sun exposure might prolong life or prevent heart disease deaths could not be determined by this study. Because the sun's UV light triggers chemical reactions in the skin that lead to the production of vitamin D, it's possible that vitamin D is responsible for the health benefits of sun exposure described in this study. And that could mean vitamin D supplements would promote longer life free of heart disease, even without sun exposure. However, that's only speculation and prior studies have not been able to prove this.
The study did not include men. The impact of sun exposure could be quite different among men.
Before you ditch the sunscreen and head for the beach…
While there is some uncertainty about the overall importance of this study, one thing is for sure: when it comes to the impact of sun exposure on health and disease, the findings of this new report won't be the last word. There are competing risks linked to sun exposure: skin cancer and other skin damage are clearly a risk; but there may be health benefits as well (as suggested by this study). Since this type of study cannot determine the exact reason that those with more sun exposure lived longer, we'll need more research to sort out just how much sun exposure is best.
Pages: 1 2