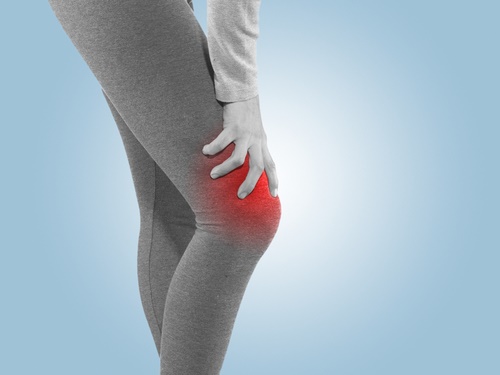 Knee Pain (ACL Injuries, Knee Replacement)
Medical Care
Medical Procedures
Hope for Better Knee-Injury Surgery
Researchers have discovered that fibrocartilage tissue in the knee has a more varied molecular structure than previously realized – and that could pave the way for better treatment of injuries.
The new study, by researchers from the Perelman School of Medicine at the University of Pennsylvania and the University of Delaware, has implications for treatment of injuries such as knee meniscus tears and age-related tissue degeneration. Both those conditions can have serious socioeconomic and quality of life costs.
The findings were published in Nature Materials.
The development of effective treatment strategies to address injuries to the body's load-bearing tissues has been hindered by a lack of understanding of the interplay between structure and function and how cells within these specialized tissues respond to mechanical inputs, such as walking, running, and physical activity. Without this information, discovery, and development of effective treatment strategies to ameliorate these conditions has been held back. While tissue-engineered models exist that can mimic various aspects of healthy natural tissue structure and function, these do not simulate early tissue degeneration and its effect on structure, mechanical properties, and cell biology.
"To be able to probe natural tissue structure-function relationships, we developed micro-engineered models to advance our understanding of tissue development, homeostasis, degeneration, and regeneration in a more controlled manner," said co-senior author Robert L. Mauck, PhD, an associate professor of Orthopaedic Surgery and Bioengineering at Penn. "Our tissue-engineered constructs match the structural, mechanical, and biological properties of native tissue during the process of tissue formation and degeneration. Essentially, we are working to engineer tissues not just to provide healthy replacements, but also to better understand what is happening to cause degeneration in the first place."
The team says that the meniscus tissues of knees are comprised of fibrous regions consisting of long, aligned fibers that give the tissue strength and stiffness. However, within this fibrous region are small non-fibrous regions called microdomains that have a different composition, with concomitant different mechanical properties. While the aligned fibrous regions transmit mechanical deformation signals directly to surrounding cells, the proteoglycan-rich microdomains do not deform at all.
"Our first question when we saw these microdomains was "'Are they normal, or are they associated with pathology?'" asked co senior author Dawn Elliott, PhD, professor and chair of Delaware's department of Biomedical Engineering.
Pages: 1 2