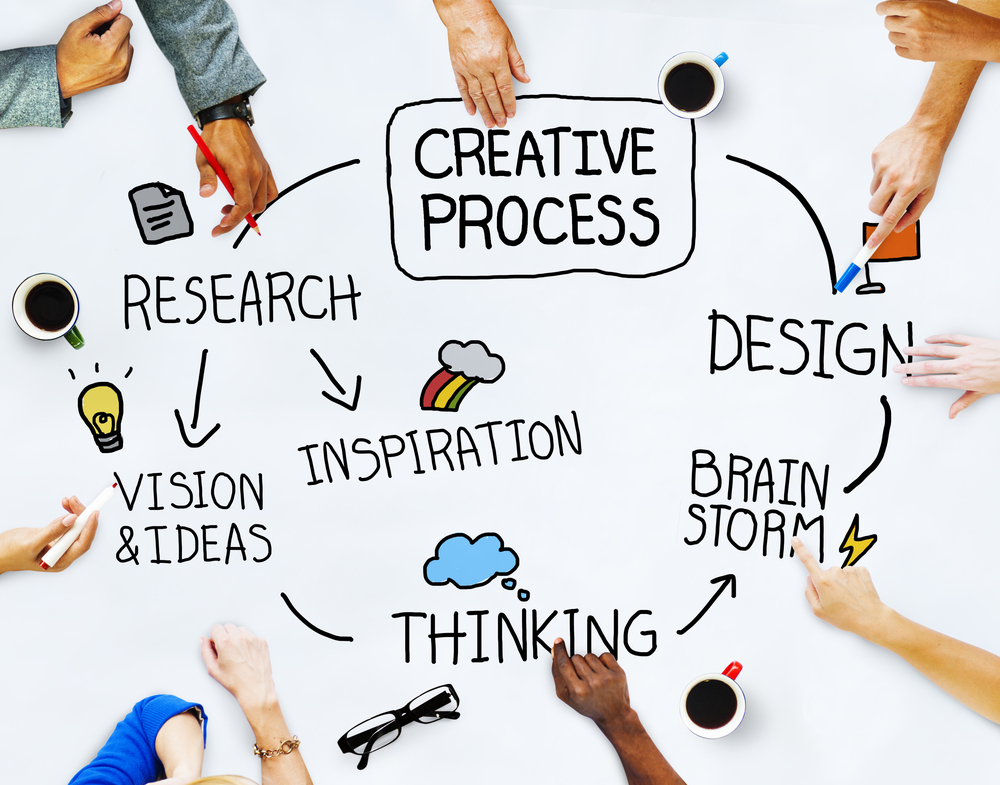 Mental & Emotional Health
How the Brain Stimulates or Stifles Creativity
Investigators at Stanford University Medical Center and Stanford's Hasso Plattner Institute of Design, commonly known as the d.school, have found a surprising link between creative problem-solving and heightened activity in the cerebellum, a structure located in the back of the brain and more typically thought of as the body's movement-coordination center. The study was published May 28th 2015 in Scientific Reports.
A release from the medical center explains that in designing the study, lead author Manish Saggar PhD, an instructor in psychiatry and a member of the teaching team at the d.school, drew inspiration from Pictionary, a game in which players try to convey a word through drawing to help their teammates guess what the word is. He selected action words like "vote," "exhaust" and "salute." The team serially tested 14 men and 16 women in an MRI chamber, recording activity throughout their brains via functional MRI scans while they drew either a word or, for comparison, a zigzag line, which required initiation and fine-motor control but not much creativity. Participants were given 30 seconds per word, long enough for a decent scan but short enough to elicit spontaneous improvisation and stave off boredom.
"We didn't tell anyone, 'Be creative!' We just told them, 'Draw the word,'" said senior author, Allan Reiss, MD, professor of radiology and of psychiatry and behavioral sciences.
The drawings were captured on a special MRI-safe electronic tablet designed by study co-author Robert Dougherty, PhD, research director at the Stanford Center for Cognitive and Neurobiological Imaging. The drawings were then sent to Hawthorne and Adam Royalty, a researcher at the d.school and co-author of the study. Hawthorne and Royalty separately rated the drawings on five-point scales of appropriateness — did it depict what it was supposed to? — and creativity — how many elements were in the drawing? How elaborate was it? How original?
When they emerged from the MRI chamber, subjects were asked to rate the words they'd been asked to draw for relative difficulty. Increasing subjective difficulty of drawing a word correlated with increased activity in the left prefrontal cortex, an executive-function center involved in attention and evaluation. But high creativity scores later assigned by the raters were associated with low activity in the executive-function center. Higher creativity scores were associated with higher activation in the cerebellum.
On analysis, a number of brain areas were more active when subjects were engaged in drawing words than when they were drawing zigzag lines. Peak activation occurred in the cerebellum and regions of the cortex known to be involved in coordinating motor control or acting as a visual sketchpad. The latter regions' involvement in detailed drawing wasn't particularly surprising.
'The more you think about it, the more you mess it up'
Pages: 1 2