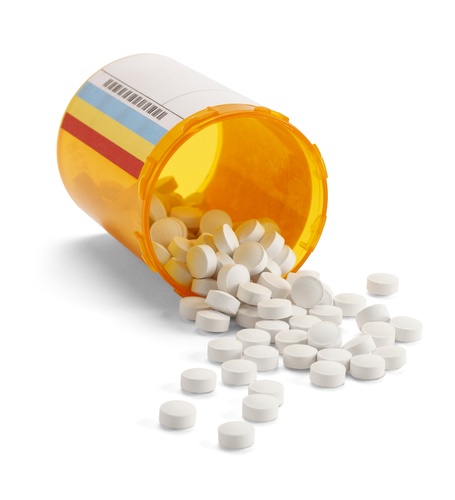 How to Get Rid of Dangerous Meds Safely
The federal Food and Drug Administration (FDA) emphasizes that while medicines play an important role in treating many conditions and diseases, it's important to dispose of them properly to avoid harm to others. Below, the agency lists some disposal options and some special disposal instructions to consider when throwing out expired, unwanted, or unused medicines.
A growing number of community-based drug "take-back" programs offer the best option. Otherwise, almost all medicines can be thrown in the household trash, but only after taking the precautionary steps as outlined below.
A small number of medicines may be especially harmful if taken by someone other than the person for whom the medicine was prescribed. Many of these potentially harmful medicines have specific disposal instructions on their labeling or patient information to immediately flush them down the sink or toilet when they are no longer needed. Click here for a list of medicines recommended for disposal by flushing.
Guidelines for Drug Disposal
FDA and the White House Office of National Drug Control Policy developed these federal guidelines:
Follow any specific disposal instructions on the prescription drug labeling or patient information that accompanies the medicine. Do not flush medicines down the sink or toilet unless this information specifically instructs you to do so.
Take advantage of community drug take-back programs that allow the public to bring unused drugs to a central location for proper disposal. Call your city or county government's household trash and recycling service (see blue pages in phone book) to see if a take-back program is available in your community. The U.S. Drug Enforcement Administration, working with state and local law enforcement agencies, periodically sponsors National Prescription Drug Take-Back Days.
If no disposal instructions are given on the prescription drug labeling and no take-back program is available in your area, throw the drugs in the household trash following these steps. 1. Remove them from their original containers and mix them with an undesirable substance, such as used coffee grounds or kitty litter (this makes the drug less appealing to children and pets, and unrecognizable to people who may intentionally go through the trash seeking drugs). 2. Place the mixture in a sealable bag, empty can, or other container to prevent the drug from leaking or breaking out of a garbage bag.
Ilisa Bernstein, Pharm.D., J.D., FDA's Deputy Director of the Office of Compliance, offers some additional tips:
Before throwing out a medicine container, scratch out all identifying information on the prescription label to make it unreadable. This will help protect your identity and the privacy of your personal health information.
Do not give your medicine to friends. Doctors prescribe medicines based on a person's specific symptoms and medical history. A medicine that works for you could be dangerous for someone else.