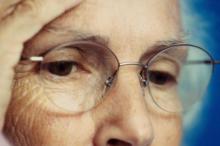 How to Handle A Clingy Elder
By Sheri Samotin
One of the most frequent concerns I hear from caregivers is how to deal with a care recipient who never wants his or her caregiver out of sight. This can be a real challenge for caregivers who need to work, take care of other family members, or just have a little time to him or herself. It is also often hard for caregivers to tell the difference between helping and enablinga loved one.
Most family caregivers have two main questions: What is the root cause of an elder's clingy behavior? and What's a caregiver to do about it?
First, it is important to sort out which of the following five situations best describes the dynamic you face:
*Puppy: This individual is perfectly safe and has no behavioral disorder which causes him or her to become overly anxious when left alone (or with another friend, family member or paid caregiver), but prefers that you be around all the time. If you're dealing with a puppy, the best technique is training—also known as behavior modification. Try to have a reasonable conversation with your loved one and explain why you can't be with them every minute. You can negotiate and offer rewards for desired behavior. It sounds simple, but as with a puppy, it is helpful to give choices and let your loved one pick from among different alternatives that you're okay with. Sometimes, you will just need to go and do your thing. Try to stop feeling guilty about leaving them alone. If they protest, just know that they'll get over it eventually.
*Nervous: This person is safe but tends to panic when they are left alone (or with another caregiver). Sometimes this is due to behavioral issues, which may or may not be related to their main conditions. If your loved one is nervous, the situation is more complicated, especially if they suffer from an anxiety disorder. In this case, it may be best to seek help from a mental health professional. These providers can offer techniques, such as cognitive behavioral therapy, to help alleviate an elder's anxiety. Your care recipient's need to have you close is very real to them and no amount of reasoning will change their experience of the fear of not having you close. In this case, it is important to find ways to help your loved one feel safe when you can't be around, but don't expect them to just deal with the situation on their own. Unlike the puppy who will bark, the nervous care recipient may have a full blown panic attack and hurt someone.