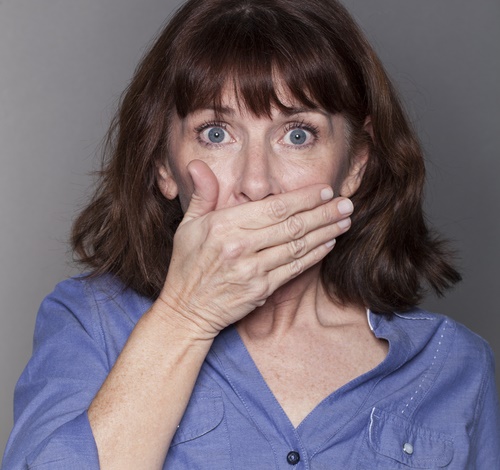 How to Handle Urinary Incontinence
Sarah loves to spend time with her friends talking about her grandchildren and going to exercise classes with neighbors. But she's started to have a problem that keeps her from getting out. It's embarrassing, but lately Sarah hasn't been able to get to the bathroom before she wets her pants. She doesn't know what's happening, but the problem is keeping Sarah at home.
Sarah may have a problem with bladder control called urinary incontinence (the accidental leakage of urine). While it may happen to anyone, urinary incontinence is more common in older people. Women are more likely than men to be incontinent. If this problem is happening to you, there is help. Incontinence can often be cured or controlled.
Causes of Incontinence
Incontinence can happen for many reasons. For example, urinary tract in­fections, vaginal infection or irritation, constipation, and some medicines can cause bladder control problems that last a short time. When incontinence lasts longer, it may be due to:
Weak bladder muscles
Overactive bladder muscles
Damage to nerves that control the bladder from diseases such as mul­tiple sclerosis or Parkinson's disease
Blockage from an enlarged prostate in men
Diseases such as arthritis that may make it difficult to get to the bath­room in time
What's Happening?
The body stores urine in the bladder. During urination, muscles in the bladder tighten to move urine into a tube called the urethra. At the same time, the muscles around the urethra relax and let the urine pass out of the body. Incontinence typically occurs if the muscles relax without warning.
Diagnosis
The first step in treating incontinence is to see a doctor. He or she will give you a physical exam and take your medical history. The doctor will ask about your symptoms and the medicines you use. He or she will want to know if you have been sick recently or had surgery. Your doctor also may do a number of tests. These might include:
Urine and blood tests
Tests that measure how well you empty your bladder
In addition, your doctor may ask you to keep a daily diary of when you urinate and when you leak urine. Your family doctor may also send you to an urologist, a doctor who specializes in urinary tract problems.
Types of Incontinence
Stress incontinence occurs when urine leaks as pressure is put on the bladder, for example, during exercise, coughing, sneezing, laughing, or lifting heavy objects. It's the most common type of bladder control problem in younger and middle-age women. It may begin around the time of menopause.
Urge incontinence happens when people have a sudden need to urinate and aren't able to hold their urine long enough to get to the toilet. It may be a problem for people who have diabetes, Alzheimer's disease, Parkinson's disease, multiple sclerosis, or stroke.