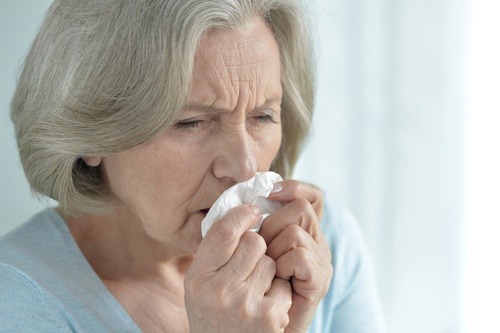 Environmental Health
How to Care for Your Indoor Air
Editor's note: As winter approaches, it's time to reconsider the quality of our indoor air. Here, experts from the Environmental Protection Agency share what you need to know for this and other seasons.

Most of us spend much of our time indoors. The air that we breathe in our homes, in schools, and in offices can put us at risk for health problems.   Some pollutants can be chemicals, gases, and living organisms like mold and pests. Several sources of air pollution are in homes, schools, and offices. Some pollutants cause health problems such as sore eyes, burning in the nose and throat, headaches, or fatigue. Other pollutants cause or worsen allergies, respiratory illnesses (such as asthma), heart disease, cancer, and other serious long-term conditions. Sometimes individual pollutants at high concentrations, such as carbon monoxide, cause death.
Understanding and controlling some of the common pollutants found in homes, schools, and offices may help improve your indoor air and reduce your family's risk of health concerns related to indoor air quality (IAQ).
Radon is a radioactive gas that is formed in the soil. It can enter indoors through cracks and openings in floors and walls that are in contact with the ground. Radon is the leading cause of lung cancer among nonsmokers, and the second leading cause of lung cancer overall.
Secondhand smoke comes from burning tobacco products. It can cause cancer and serious respiratory illnesses. Children are especially vulnerable to secondhand smoke. It can cause or worsen asthma symptoms and is linked to increased risks of ear infections and Sudden Infant Death Syndrome (SIDS).
Combustion pollutants are gases or particles that come from burning materials. In homes, the major source of combustion pollutants are improperly vented or unvented fuel-burning appliances such as space heaters, woodstoves, gas stoves, water heaters, dryers, and fireplaces. The types and amounts of pollutants produced depends on the type of appliance, how well the appliance is installed, maintained, and vented, and the kind of fuel it uses. Common combustion pollutants include:
Carbon monoxide (CO) is a colorless, odorless gas that interferes with the delivery of oxygen throughout the body. Carbon monoxide causes headaches, dizziness, weakness, nausea, and even death.
Nitrogen dioxide (NO""2)  is a colorless, odorless gas that causes eye, nose and throat irritation, shortness of breath, and an increased risk of respiratory infection.