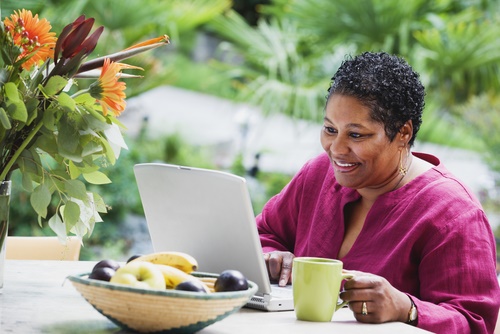 How to Develop Health Literacy
When your doctor prescribes a medication, do you know what the correct dosage is or how to measure it?
Are you comfortable asking your doctor questions when you receive a lab report and don't understand the results?
Do you understand how to use the information on the Nutrition Facts Label on food products when you shop at the grocery store?
If you can answer "yes" to these questions, you might have high health literacy, says Jodi Duckhorn, a social scientist and Director of Risk Communications at FDA. Duckhorn's team is responsible for making sure that messages FDA sends out are understandable to their intended target audiences—a key component of health literacy.
What Is Health Literacy?
What is health literacy? Simply put, it's the ability to get and understand information on health issues and medical services so that you can make informed decisions about your health, Duckhorn says.
If you don't have high health literacy, you're not alone. Only about 12 percent of U.S. adults have the skills to manage their health and prevent disease, according to the National Assessment of Adult Literacy. And without this essential knowledge, it can be hard for many people to learn how to improve their health.
According to the federal Office of Disease Prevention and Health Promotion, health literacy requires basic language skills and knowledge of such health topics as nutrition or heart health. You might not make informed decisions about your health if you don't have a good grasp on the information your doctor is telling you, or if you are hesitant about asking questions pertaining to your health care.
For instance, the information you get from even a simple physical can be overwhelming, Duckhorn says. "It's easy to see how someone could be confused if test results for cancer come back negative, for instance," she adds. "Intuitively, a patient might think that 'negative' is a 'bad' result rather than a good one."
Consequences of Low Health Literacy
Low health literacy can have negative consequences. "Reduced health literacy affects your ability to talk with your healthcare professionals and use the healthcare system," says Duckhorn. "It also limits your ability to interpret basic lab results (such as cholesterol and blood sugar) and numbers that measure medications, and understand nutrition labels."
Lower health literacy is also linked to higher rates of hospitalization and less frequent use of services that can prevent you or your family from getting sick—often because you don't know where or how to find available services. And more sick people can lead to higher health costs.
How FDA Promotes Health Literacy