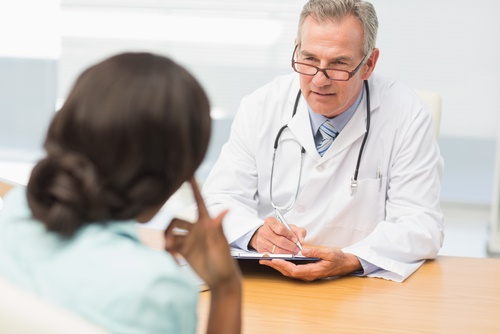 How to Get In To See the Doctor - Fast
It starts out with a tickle in the back of your throat and a nagging headache.  A few days later, you have a fever, a bad cough, and muscle aches.  Your niece is getting married next week, and you don't want to miss the wedding.
What do you do?
You pick up the phone and call your primary care doctor.  The office scheduler is sympathetic but tells you the soonest open appointment is in three weeks.
It turns out snagging a same-day appointment with your doctor is a bit like winning the lottery.  The odds are not in your favor, especially during cold and flu season.
Even so, there are some tactics that may allow you to see your doctor sooner rather than later.
First, treat everyone kindly.  Yes, you are sick and probably feel terrible.  However, that is never an excuse to be rude or demanding to the office staff.
Ask if your doctor sees patients at a second office and if you could be seen at that location.  If this isn't an option, then inquire if another doctor or professional in the practice has an opening.
If the answer to both questions is no, don't give up.
Tell the scheduler you want to be added to the cancellation list.  Then, be proactive by calling again – midmorning is usually the best time – to check on cancellations.  The scheduler will have been busy fielding phone calls and may not have had time to fill all the cancellation openings.  If you follow up, you may snag an appointment.
Another option is to escalate your request to higher-level.  Ask to speak to your doctor's nurse or the office manager.  This option should be available to patients, if it is not, find out why during your next appointment.
Still not able to book an appointment?
Try calling the nurse hotline, a service available in large healthcare groups.  By phone, the nurse will assess your condition, and if you make a strong case, he or she may intervene on your behalf.
When talking with any of these professionals, be prepared to answer basic questions about your condition.
How long have you been sick?  What are your current symptoms?  Has your condition worsened?  Do you have fever, dizziness, shortness of breath, chest pains?  Can you rate your pain on a scale of 1 to 10 with 10 being the worst?
Be brief and use adjectives when describing symptoms, such as "I'm experiencing a sharp pain…"  "I'm unable to sleep due to my nagging cough…"  "It's a pulsating pain…"
Keep in mind, if you sound like your condition isn't that serious, you won't be seen that day or perhaps any day soon.  On the other hand, if you come across as hysterical or violently ill, then you will be advised to go to urgent care or even the emergency room.
Should you do manage to get a same-day appointment, heed this advice:
Be completely flexible on the appointment time
Arrive on time, but be prepared to wait
Be appreciative by thanking the staff and the doctor
In other words, be the model patient.
Pages: 1 2