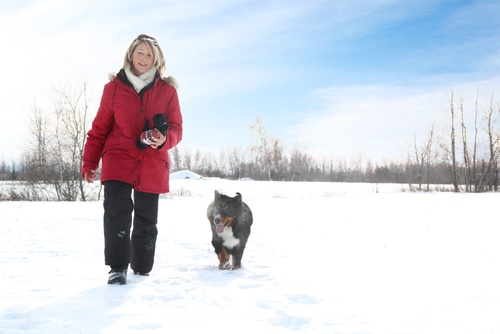 How to Have A Harmonious 2017
A new year has started, and you've probably made yourself some promises. In case you haven't, here are some suggestions: try to achieve serenity, to feel calmer, more peaceful, less worried. Tranquility may seem an elusive goal, but it's one that can change your life. Here are a few tips to help you get going:
Music isn't just for your ears
Internationally acclaimed classical pianist Helene Grimaud has said that "music is a humanist panacea meant to salve the soul." You don't have to be an expert on Beethoven or Brahms to feel uplifted by Grimaud's work. For maximum soothing, check out her recordings of Brahms Concertos.
Or open your mouth and sing yourself. One of the most cheerful things we can do is sing. It's been scientifically proven that singing alters brain chemistry. When you sing, musical vibrations move through you, affecting your physical and emotional landscape. Interestingly, it doesn't matter what you sing. When you sing, oxytocin and endorphins are released, which in turn lessen feelings of depression and loneliness. Regular singing also reduces levels of  cortisol, the "stress hormone." Most important, the effects are cumulative.
Pick up a good book (or a diverting catalog or magazine)
I asked friends what they read when they want to relax. The responses were surprising! Stephanie Gangi, author of The Next, a novel of love, revenge, and a clingy ghost, said "I love sitting down with a glass of wine and a stack of fancy catalogues; home décor, clothing, art, make-up, whatever. I flag all the things I want to buy, and then when I'm finished the stack, it all goes into the recycling."
Another woman said she loves leafing through shelter magazines. "I imagine living in other rooms, other homes, as a way of escape," she laughed. Some people like to get out of their own heads by immersing themselves in a good mystery. When I asked if anyone has a strong preference for an inspirational author, Pema Chodron came up. She's an American Tibetan Buddhist. An ordained nun, Chodrun is the director of Gampo Abbey in Nova Scotia. She's written many books, but the most admired and recommended is The Wisdom of No Escape, which offers down to earth guidance in cultivating basic sanity.
There's also a lot to be said for returning to old favorites. "As soon as I get on a plane, I pull out my copy of The Velveteen Rabbit one nervous flyer said. "I find it very soothing."

Breathe in your peace