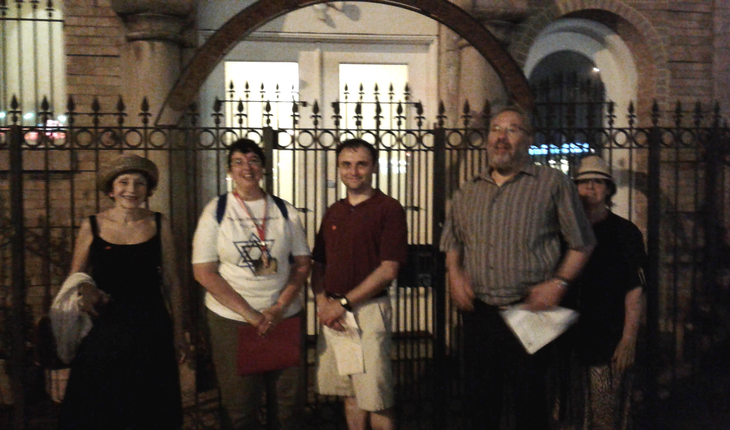 Work
How to Lead Guided Tours as a Hobby or an Encore Career
If you enjoy going on tours, you might enjoy creating and leading tours. This activity is a fine opportunity for people who are retired, working part-time, or who want to do something educational and sociable on the side. Teachers, librarians, archivists, architects, docents, and journalists gravitate to this but you may have many years of expertise in a field or know a certain neighborhood quite well, and this could be a good fit for you.
Tours offer a chance to see things with the added commentary and assistance of a knowledgeable leader who has done background research on the place or overall topic. Walking and biking tours also give people a chance for some exercise, while bus tours are good for covering more ground.
Decide whether or not you are you giving tours for free (for a family or friends, for instance) or to earn money. Find out what the going rate is for tours in your area. Are you giving a tour for family or friends, a school group or club to which you belong? Consult a few people for suggestions of places to visit, to milk the nostalgic value. Will you set up advance enrollment for your tours, or a just-show-up policy? If people are paying, do you want cash only or will you accept checks and even credit cards? If you have Square or PayPal apps, you can use those for payment.
I have mapped out and conducted tours for the past four years. The experience has been lots of fun, giving me chances to learn while doing research and speaking with participants. Doing tours is an incentive for me to bike and walk more as well, although sometimes my feet ache after walking tours, and a few times I panicked when a participant asked a tough question, or when we encountered bad traffic and had to change plans on the spot. Being a tour guide can keep you on your toes!
How to go about doing this? First, think about tours you have joined; what you liked and disliked about them, how you would improve upon them. Are you good at speaking in front of a group and making small talk? If so, guiding could work out well for you. (If not, but wish to try your hand at tours, practice your speech skills.)
Do you need a license to conduct tours in your city or town? Find out. In New York City, for example, you need a license and there is a multiple choice test to take. In New York City there is the DCAS agency that is in charge of such licensing. Go online to find out the requirements of your region.