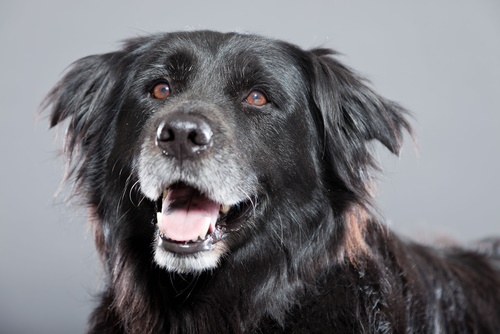 Pets
If Your Pet Is Diagnosed with Cancer: What You Need to Know
Any pet owner who has been told their animal has cancer knows the two emotions: anxiety for the beloved pet's life, and hope for an effective treatment.
"Many people consider their dogs and cats members of the family," says Food and Drug Administration veterinarian Lisa Troutman. "Just as FDA reviews drugs for humans for safety and effectiveness before they can go on the market, the agency does the same for treatments for animals."
Take, for instance, cancer, which accounts for almost half of the deaths of pets over 10 years of age. Although pets of any age can have cancer, the longer they live, the greater the likelihood of developing it. Dogs get cancer at roughly the same rate as humans.
"Pets are living longer because of preventative health care. And we're able to diagnose cancers earlier. As a result, there is an increased need for better cancer treatments," Troutman notes.
Until very recently, the only drugs available to treat cancer in animals were those approved for use in humans. But in the last few years, veterinary drug sponsors (the pharmaceutical companies developing the drugs) have brought to market treatments meant specifically for animals.
Troutman explains that "FDA works closely with these companies to discuss how they can demonstrate that their innovative veterinary drugs are safe and effective, and to address questions that arise during the development process."
FDA Evaluates Safety and Effectiveness of Medicines
To evaluate the safety of any new veterinary drug, companies typically conduct a study in a small number of healthy animals in the same species that the drug is intended for (for example, if the drug is for dogs, it will be tried first in healthy dogs). The findings help the veterinarian anticipate potential side effects when the drug is used to treat a patient and help minimize adverse events that might affect the pet's quality of life.
Companies also must show in controlled studies that the drug works—that it is effective when used according to the label. For example, for a drug intended for a particular kind of cancer, companies typically run a clinical trial at multiple animal hospitals where pets are being treated for that cancer. In these studies, the patients may receive either the drug being studied or a control. Although the owners and veterinarians are aware that their pets and patients could receive either the experimental drug or the control — a placebo — they don't know which treatment they actually get. In either case, owners have the option to drop out of a study at any time.