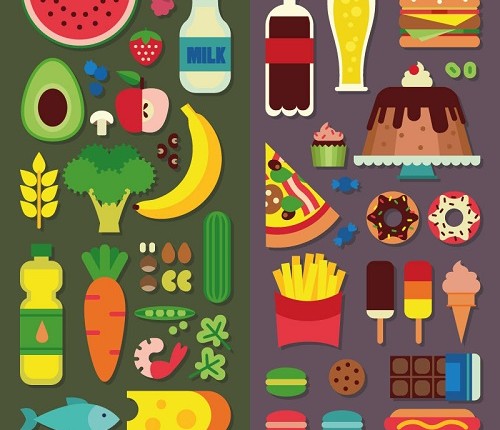 Diet & Nutrition
Junk Food and Teen Advertising
Worried about your grandkids eating junk food? You're not wrong; a new study reveals that children are being subjected to a barrage of unhealthy food commercials starring their favorite celebrities.
And that kind of advertising is contributing to the alarming rise in childhood and teen obesity, according to the New York University researchers.
Soda and other sugary drinks, fast food, and sweets are among the most common food and beverage products endorsed by famous music personalities, according to the descriptive study, published in Pediatrics. Equally alarming, none of the music stars identified in the study endorsed fruits, vegetables, or whole grains. Only one endorsed a natural food deemed healthy—pistachios.
This is believed to be the first study to use a rigorous nutritional analysis to evaluate healthfulness of food and drinks marketed by music stars, reviewing dozens of advertisements that were disseminated over a 14-year period. Lead author Marie Bragg, PhD, an assistant professor in the Department of Population Health at NYU Langone, conducted a study three years ago of celebrity athlete endorsements using similar methods.
"Because of our nation's childhood and teenage obesity public health crises, it is important to raise awareness about how companies are using celebrities popular with these audiences to market their unhealthy products," says Dr. Bragg, who is also a faculty member at the NYU College of Global Public Health. "Research has already shown that food advertising leads to overeating, and the food industry spends $1.8 billion per year marketing to youth alone."
To identify popular music stars, the investigators went through Billboard Magazine's "Hot 100" song charts from 2013 and 2014. The researchers also verified their popularity and marketing appeal with teens by reviewing Teen Choice Award winners and quantified the number of YouTube video views associated with the celebrities' food and nonalcoholic beverage brand endorsements.
The investigators then catalogued every endorsement between 2000 and 2014 using AdScope, an advertisement database that contains all forms of ads, including television, magazine, and radio, and also searched for official commercials or endorsements on YouTube and in media sources. Endorsements were defined to include a celebrity's participation in a concert sponsored by a product.
After sorting the endorsements into different marketing categories, the authors found that 65 of 163 identified pop stars were associated with 57 different food and beverage brands. Food and nonalcoholic beverages were the second-largest endorsement category, comprising 18 percent of endorsements and ranking after consumer goods at 26 percent and ahead of retail at 11 percent.
Pages: 1 2