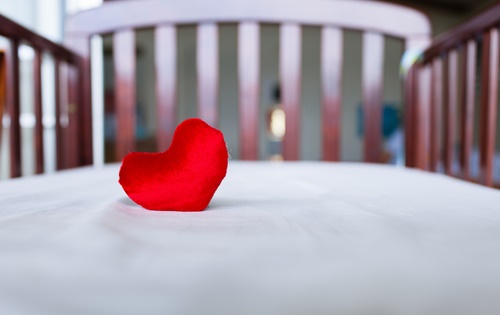 Parenting
Keeping Kids Safe in Cribs
As any parent whose baby has spent some time in the hospital knows, all cribs are not created equal. In most cases, hospital cribs (also called pediatric medical cribs) differ significantly from what's in your child's bedroom at home.
"Each type of crib is specially designed for safe use in the environment in which it is being used," says Victoria Wagman, M.A., a senior science health advisor at the U.S. Food and Drug Administration (FDA).
And it's important that you, as a parent or grandparent, know how to use these cribs correctly, both in and out of the hospital—especially if your special needs child uses one of these cribs at home.
Caring for Your Child in the Hospital
In the hospital, pediatric medical cribs provide easier access to sick or special needs babies who are hooked up to medical devices or otherwise need frequent attention or treatment, most often provided by medical staff. Unlike home cribs, hospital or medical cribs have fixed or movable bed end rails, movable and latchable side rail components, and a mattress designed to fit the crib. Hospital nurses and other staff are well trained in operating these cribs safely.
Often when babies need to stay in the hospital overnight or for several nights, the parents stay there, too. "If your baby has rotavirus, for example, you might be the main caretaker in charge of feeding or constant diaper changing throughout the night," says Joan Ferlo Todd, R.N., M.S. a senior nurse consultant at FDA.
"If so, you need to ask the nursing staff to train you in the proper use of pediatric medical cribs," she adds.
Among other things, Todd explains that parents and caregivers whose children are using hospital cribs in either setting need to become skilled in the safe use of the crib and comfortable with:
latching, locking and opening side rails;
raising and lowering the side;
raising and lowering the mattress;
angling the mattress if necessary; and
locking and unlocking the wheels.
"If you are switching off with another caregiver, make sure that person is also proficient in using the crib correctly," Todd says. If the other caregiver is much taller, for instance, knowing how to raise and lower the mattress can be essential, both for the baby and for the caregiver, who doesn't want to add back injury—a common problem among caregivers—to the mix.
Caring for Your Child in the Home
The same goes if you have bought a pediatric medical crib for use at home. A new FDA regulation, which went into effect in January 2017, requires that they be prescribed by a physician for home use.
"Parents with sick children should evaluate the risks and benefits of using a pediatric medical crib in their private home and discuss with their child's health care professional whether it is medically necessary," Wagman adds.
Pages: 1 2