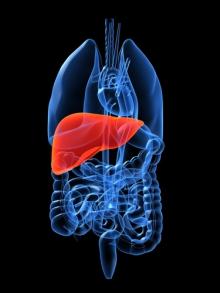 Keeping Your Liver Healthy.
Many of us are rightly concerned about heart health, cancer, hypertension and diabetes. In the midst of all this, our liver health may not be at the top of the list. But the liver, one of our vital organs, is paramount to our health, and it's essential to protect it. It renders toxins harmless and makes sure they are expelled from the body, according to the federal Food and Drug Administration (FDA).
Unfortunately, drugs and even dietary supplements can make the liver go haywire, the FDA says. And though drug-related liver problems can be relatively rare, it's still important to be on the lookout for them.
"It is challenging to predict how drugs will affect the liver because each patient is different in how they respond to a given drug," John R. Senior, M.D., an FDA gastrointestinal medical reviewer and consultant in hepatology, said in an FDA Consumer Update. "Our goal is to prevent the toxicity of drugs."
The FDA says that statistics indicate that prescription and over-the-counter drugs, as well as dietary supplements, cause more acute liver failure than all other reasons combined.
The federal agency cites several instances of liver damage caused by dietary supplements. It's issued public warnings and sent warning letters to companies marketing supplements for weight loss and muscle building. One company, the FDA says, agreed to recall dietary supplements because of a link between the produce and cases of liver failure and non-viral hepatitis.
In trials of proposed prescription drugs, a finding of a few cases of liver toxicity can result in the discontinuation of the trial. In some cases, drugs that had already been approved by the FDA were taken off the market following reports of illness.
Senior said that there is no guaranteed method for identifying people who might be vulnerable to a particular drug. "The drug-disease relationship is not so simple," he said in the Consumer Update. "Identifying drugs that may cause liver injury only solves half the problem. The other half: Drugs that appear to be safe in pre-clinical studies still may be harmful to some patients."
As the population ages, more people take several drugs, and that can lead to increased vulnerability. "The more medications you take, the more likely you are to have trouble," Senior said.
Although some drugs, like acetaminophen, can harm the liver, they're safe when taken within recommended levels. But that doesn't mean, the FDA experts say, that you can overlook them.
"Overdoses of acetaminophen are the most common cause of drug-related liver injury, whether these occur accidentally or otherwise," Mark Avigan, M.D., a medical reviewer at FDA with a background in gastroenterology and hepatology, told FDA Consumer Update. "With acetaminophen overdoses, some people get a more severe reaction than others."
Pages: 1 2