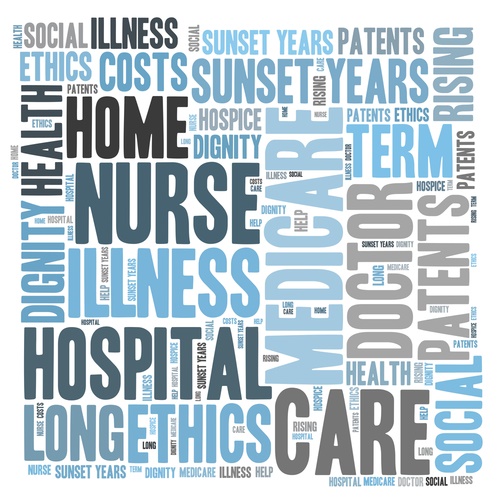 Alzheimer's Disease and other Dementias
Caregiving
Learning about Long-Term Care
Financial planning for later years means allocating not only for routine expenses and activities but also for the cost of care when you can no longer live independently. But although this a crucial part of financial planning, many people just aren't doing it, according to the Harvard Health Letter.
The Harvard experts cite figures from the U.S. Department of Health and Human Services showing that 70% of people 65 or older will need some form of long-term care. On average, the length of long-term care will be three years.
Few people are planning for long-term care, however. Only 35 percent of Americans age 40 and older have set aside money to cover it, while only 41 percent talk about their preferences with their families, according to figures cited by Harvard. (The figures come from a study by the Associated Press–NORC Center for Public Affairs Research.) "It's very challenging to come to terms with the idea that we're getting older and won't be self-sufficient. As a result, many people don't address long-term care," Dr. David Grabowski, a professor of health care policy at Harvard Medical School, told the Harvard Health Letter.
Unfortunately, that can result in some big problems. The first, the Harvard experts say, is that you won't have control over the health care we'll receive. "Many people push it off to their families," Grabowski said. "But your family may make decisions that are very different from the ones you'd make."
The other problem is that there may just not be enough money to pay for long-term care, and that can lead to some unpleasant circumstances.  "Families are actually the biggest providers of long-term care in the country," Grabowski said. But when a person's care exceeds what a family can provide, "the risk is ending up in a low-quality setting."
The Harvard experts say that many people mistakenly believe that Medicare will foot the bill. But that's not how it works. Medicare will pay for a short-term nursing-home stay (up to 100 days) after a three-day hospital stay. It will also pay for skilled health professionals, such as nurses and physical therapists, to provide services in your home if they are medically necessary and prescribed by a doctor. However, the Harvard Health Letter explains, these "home health services" last only six weeks and are not the same from private-duty care. Medicare doesn't cover that.
Payment options for long-term care include private pay (full cost from your pocket), long term care insurance, Medicaid and veterans' benefits. But, the Harvard experts caution, getting some of these benefits can be complicated and time-consuming. Here's a breakdown of how they work:
Pages: 1 2