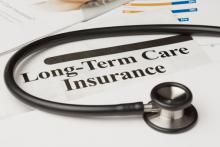 Long-Term Care Crisis & Aggressive Collection Tactics
By Chris Orestis
Most people do not understand filial support laws, which are spreading to more states – 28 and counting. We're living longer, but for many of us, that also means we'll require some type of long-term health care at some point. We're experiencing a "Silver Tsunami" of retiring baby boomers and the costs of long-term care can be extremely high. Medicaid is the only option for many seniors, and that's straining the funding for that safety net. Many people are not eligible for Medicaid but also cannot afford the expense of care.
As a result, long-term care providers and the federal government are bringing lawsuits and mandating claw-back actions against families, insurance companies, and legal advisors. Many are turning to filial support laws, which impose a duty upon adult children for the support of their impoverished parents. Medicaid also has the right to sue families in probate court to "claw-back" funds spent on care.
Just one recent example involved John Pittas, a 47-year-old restaurant owner who was sued by a nursing home company for $93,000 in expenses incurred by his mother over a six-month period after she was denied Medicaid eligibility. The court finding even granted discretion to the nursing home company to seek payment from any family members it wished to pursue.
To avoid a financial catastrophe, families should consider these options:
*Know your and your family's health-care rights as a veteran.Veterans who have honorably served their country should take advantage of their VA benefits – not only for their well-being, but also for their family's health. Additional programs that may apply to family members include the VA Civilian Health and Medical Program (CHAMPVA), a comprehensive health-care program in which the VA shares the cost of covered services and supplies for eligible beneficiaries; the spina bifida health-care benefits program for certain Korea and Vietnam veterans' birth children; and TRICARE, another health-care program serving uniformed service members, retirees, and their families.
*You can convert your life insurance policy for long-term care.There is $27.2 trillion worth of in-force life insurance policies in the United States, according to the National Association of Insurance Commissioners. That's triple the amount of home equity today! Rather than cancel or drop a policy to save on premiums when faced with long-term care needs, you can use the policy to pay for home care, assisted-living or nursing home expenses. I've been lobbying state Legislatures to make the public aware of their legal right to use this option. Seniors can sell their policies for 30 to 60 percent of the death benefit value and put the money into an irrevocable, tax-free fund designated specifically for their care.
Pages: 1 2