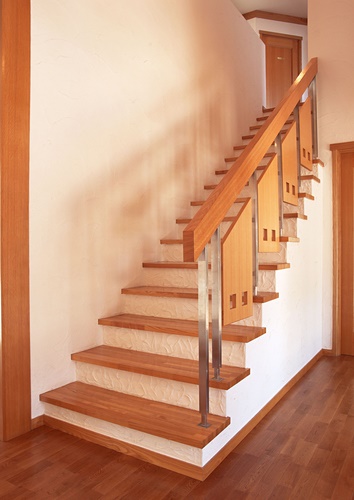 Aging Well
Senior Health
Making Your Home Fall Safe
Editor's Note: Although a fall can be a relatively minor event for a younger person, it can be serious and even catastrophic for older people According to the SeniorHealth division of the National Institutes of Health, more than 1.6 million older U.S. adults go to emergency departments for fall-related injuries. Among older adults, the SeniorHealth experts say, falls are the number one cause of fractures, hospital admissions for trauma, loss of independence, and injury deaths.
"Anything that might trip a person is going to increase the risk of a fall. People with a balance disorder are often unable to recover when they trip because they lack the agility and coordination to do so," Dr. Steven Rauch, a hearing and balance expert at Harvard-affiliated Massachusetts Eye and Ear Infirmary, says in the current issue of the Harvard Health Letter.
That's why it's crucial to make sure your environment is as fall-proof as possible. In the current issue of the Letter, experts offer some suggestions on how to make your environment as safe as possible. Making even simple changes, according to the publication, can reduce the risk of injuries by about 25%.
According to the Letter, modifications that make a difference include
removing floor clutter and throw rugs
rearranging the furniture to improve the flow of foot traffic
installing handrails along indoor and outdoor staircases
installing grab bars near showers, bathtubs, and toilets
improving lighting in hallways, stairways, and outdoor walkways
installing night lights to illuminate the way to the bathroom at night
adding nonslip mats and treads to bathroom floors, outside decks, and outside steps.
The Harvard experts say that these modifications are generally inexpensive, with the costliest being a few hundred dollars.
The Harvard Health Letter is available from Harvard Health Publications, the publishing division of Harvard Medical School, for $20 per year. Subscribe at www.health.harvard.edu/health or by calling 877-649-9457 (toll-free).