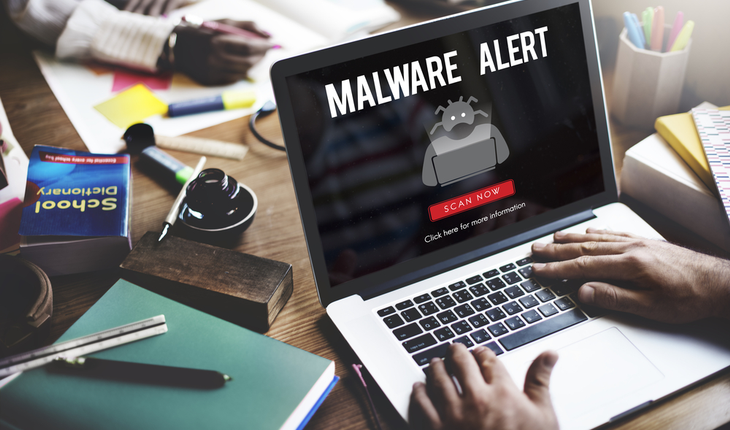 Malware Expected to Spike During Holiday Season
As millions of Americans prepare to spend billions of dollars in online holiday shopping, malware makers are gearing up for a big couple months as well. November and December are typically very busy months for malware infections on computers, and an increase in online holiday shopping is most likely to blame. The National Retail Federation estimates that online holiday sales are going to increase between 7-10% over last year to as much as $117 billion. Every online click is an opportunity for cybercrooks to get harmful programs installed on your computer.
ESG reports that malware infections spiked 84% during the 2015 holiday shopping season… a dramatic jump from the 42% spike in 2014. ESG analyzed malware detections data from SpyHunter throughout the US. ESG believes there is no sign that the infections will slow down in 2016.
"The holiday shopping season is one of the busiest times of year for the cybercrooks who spread malware," said ESG spokesperson Ryan Gerding. "They know lots of people will be online looking for deals and tracking their purchases, and that makes those people vulnerable."
Most Common Ways Cybercrooks Use the Holiday Shopping Season to Target PCs for Malware
Spam emails and links promising great deals. Malware makers know that people will be on the lookout for great prices on everything from gaming consoles to phones. They'll send bogus emails promising super low prices. Those emails will contain links that can install malware if they are clicked. Cybercrooks will also post bad links in Facebook and Twitter accounts that they hijack.
Fake emails that look like they are from real online retailers. Cybercrooks know it's likely you've bought something online from Amazon or Toys R Us. So they send fake emails that tell you there was a problem with your recent order, hoping you'll click on a link that will install malware.
Poisoned search results. Sophisticated cybercrooks can create fake web pages promising to sell hot holiday items at very low prices. They can even work to make those pages show up in Google searches for particular products. If someone clicks over to the bogus page, an infection is just a few seconds away.
"These cybercrooks know that people are looking for good deals, and are most likely in a hurry when checking emails and doing Google searches," Gerding says. "And the infections they are creating are more diabolical than ever."
Malware infections today are far more than the simple nuisances of that past that slowed down your computer. Some of the more common infections today can steal personal information, access your contacts and important files, and in some cases literally hold your computer hostage until you pay a ransom to unlock it. In fact, the percentage of overall infections made up of "ransomware" has doubled from 2015 to today.
Key Malware Takeaways During the Holiday Shopping Season