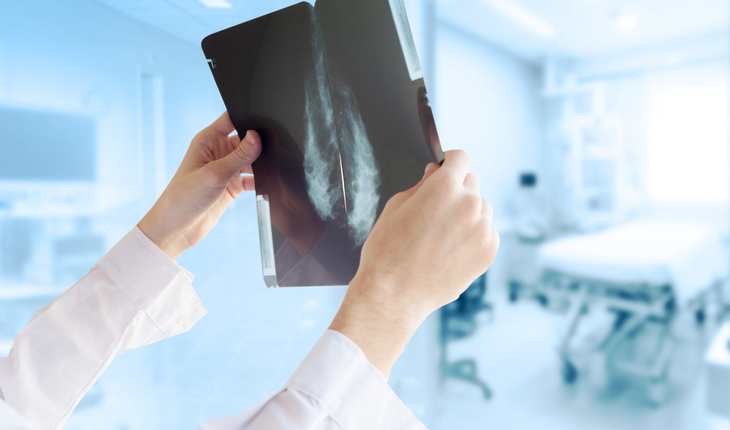 Breast Cancer
Mammograms: What You Need to Know from The FDA
Mammograms are still the best tool for breast cancer screening. And the U.S. Food and Drug Administration (FDA) certifies facilities that perform mammography —and clears and approves new mammography devices—to help keep you safe.
How Does the Test Work—and Is It Painful?
A mammogram is a low-dose X-ray picture of the breast. Getting a mammogram is the best way to find breast cancer early, because it can show breast lumps when they are too small for you or your health care provider to feel them.
Thermograms and nipple aspirate tests are not substitutes for mammograms. You should ask your health care provider when and how often you should schedule a mammogram, says Helen J. Barr, M.D., director of the Division of Mammography Quality Standards in FDA's Center for Devices and Radiological Health (CDRH). "Regular screening mammograms are important," she adds.
To get a mammogram, you will need to take off your shirt and bra. While standing in front of the machine, a technologist will position your breast on a small platform. A clear plastic plate will press down on your breast.
If you're worried about how the procedure feels, you should know that most women do not find it painful. Some women may find the pressure on the breast uncomfortable, but it lasts for only a few seconds. "Compression of the breast is important because it helps spread out the breast tissue so it doesn't overlap, allowing better visualization," explains Barr.
FDA regulations require that you (the patient) receive a summary of the mammography report within 30 days after your mammogram, and that reasonable attempts to communicate the results are made sooner if the results are suspicious or highly suggestive of malignancy. If you do not receive the mammography report summary, call your provider to get your results.
As a rule, you should also call your health care provider if you notice any change in either of your breasts. A lump, thickening or nipple leakage, or changes in how the nipple looks can signal a potential problem.
Why Is Facility Certification Important?
FDA, or an FDA-approved state certifying agency, certifies mammogram facilities in the United States under a law called the Mammography Quality Standards Act (MQSA). The Act's purpose is to ensure that facilities and their staff are producing quality mammograms.
"Certification is important because it indicates that a facility has met the MQSA requirements for practicing quality mammography. And a high-quality mammogram can help detect breast cancer in its earliest, most treatable stages," says Barr.
Each mammography facility is inspected every year. During the inspection, a trained evaluator checks the facility's equipment, staff training, and staff qualifications. Each facility also undergoes an in-depth accreditation process every three years.
Pages: 1 2