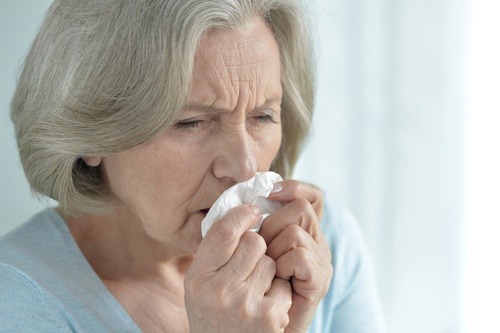 Urinary Health
Managing Urinary Incontinence
Editor's note: Bladder leakage, which can be caused by something as simple as a sneeze, is a common, annoying and even embarrassing condition for millions of women. But there are ways to manage and treat it. Here, the experts from the National Institute of Diabetes and Digestive and Kidney Diseases, one of the National Institutes of Health, offer some tips:
You may think bladder control problems are something that happen when you get older. The truth is that women of all ages have urine leakage. The problem is also called incontinence. Men leak urine too, but the problem is more common in women. About half of adult women say they have had leakage at one time or another, and many say it's a daily problem.
Leakage occurs in a number of circumstances: Many women leak urine when they sneeze, exercise, laugh hard or cough. Additionally, women often leak urine when they are pregnant or after they have given birth. Menopausal women often report bladder control problems, and female athletes of all ages may experience urine leakage during strenuous sports activities.
Urine leakage is more common in older women, but that doesn't mean it's a natural part of aging. You don't have to "just live with it." You can do something about it and regain your bladder control.
Incontinence is not a disease. But it may be a sign that something is wrong. It's a medical problem, and a doctor or nurse can help.
Not all bladder control problems are alike. Some problems are caused by weak muscles, while others are caused by damaged nerves. Sometimes the cause may be a medicine that dulls the nerves.
To help solve your problem, your doctor or nurse will try to identify the type of incontinence you have. It may be one or more of the following six types:
Temporary incontinence. As the name suggests, temporary incontinence doesn't last. You may have an illness, like a urinary tract infection, that causes frequent and sudden urination that you can't control. Or you may find that a new medicine has the unexpected side effect of increasing your urination. These problems go away as soon as the cause is found and corrected.
Stress incontinence. If you leak urine when you cough, laugh, sneeze, or exercise, you have stress incontinence. Mental stress does not cause stress incontinence. The "stress" is pressure on the bladder. When your pelvic and sphincter muscles are strong, they can handle the extra pressure from a cough, sneeze, exercise, or laugh. But when those muscles are weak, that sudden pressure can push urine out of the bladder.
Urge incontinence. If you leak urine after a strong, sudden urge to urinate, you have urge incontinence. This bladder control problem may be caused by nerve damage from diabetes, a stroke, an infection, or another medical condition.
Mixed incontinence. Mixed incontinence is a mix of stress and urge incontinence. You may leak urine with a laugh or sneeze at one time. At another time, you may have a sudden, uncontrollable urge to urinate just before you leak.