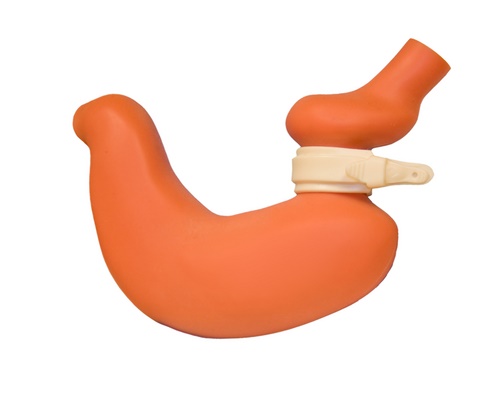 Obesity
Medical Devices that Treat Obesity: What to Know
An update from the federal Food and Drug Administration (FDA) on devices that may help if diet and exercise aren't eliminating obesity:
If your health care provider finds that you're overweight or obese, you're not alone. More than 68 percent of U.S. adults are considered overweight, according to federal statistics. And close to 36 percent of those are considered obese.
Obesity is linked to health issues like heart disease, diabetes, and high blood pressure. And since losing weight starts with healthy eating and exercise, your health care provider can give advice on lifestyle changes that can help.
In general, when diet and exercise are not effective, weight loss treatments can include prescription medications, invasive surgery, and medical devices. All have risks and benefits.
In recent years, FDA-approved medical devices have played a greater role in treating obesity. Treatment benefits from these devices may be greater for patients with obesity-related health problems like high blood pressure.
Your health care provider should provide counseling on which option—if any—may be right for you. And if you're a treatment candidate, he or she should help you understand what treatment involves and how it will affect your lifestyle.
"In the past, there was diet and exercise, and then there was invasive surgery, including gastric bypass surgery and gastric sleeve surgery," says Jeffrey Cooper, M.S., D.V.M., a branch chief in the FDA's Center for Devices and Radiological Health. "Today, medical devices for obesity treatment require lifestyle changes and carry certain risks, but their placement can be less invasive."
How is obesity measured?
Obesity is typically measured by calculating body mass index (BMI), which considers your height and weight. A BMI outside the range of what is considered healthy can fall into two categories: overweight or obese. A BMI from 25 to 29.99 is considered overweight. A BMI of 30 or more is considered obese. (Don't know where you fall? The Centers for Disease Control and Prevention has a BMI calculator.)
Though BMI is a widely-used screening tool, it is not perfect. "There are situations where BMI is not an appropriate measure. For instance, muscle weighs more than fat, so an athlete can have a high BMI but little fat," says Cooper. "However, at this time BMI is a very good, easily accessible, indirect indicator of excess body fat for most people."
Currently marketed FDA-approved medical devices to treat obesity are indicated for obese patients, although specific BMI requirements vary by device.
Which devices has the FDA approved to treat obesity?