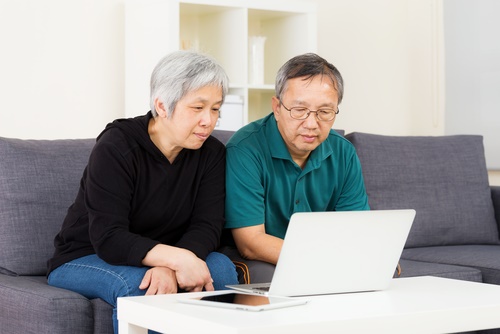 Medical Care
Middle-Income Families Are Hit Hardest by ACA Taxes
Although both liberal and conservative economists have denounced the longstanding exemption of employment-based health benefits from taxes as tantamount to a "regressive" tax subsidy that unfairly favors the rich, and have lauded a provision of Affordable Care Act that will impose a hefty tax on costlier ("Cadillac") benefit packages, those who stand to be hit hardest by the new provision are middle-income families.
That's the chief finding of a new study by Drs. Steffie Woolhandler and David U. Himmelstein, professors of health policy and management at the City University of New York School of Public Health and lecturers in medicine at Harvard Medical School. Their article was published this week in the International Journal of Health Services.
"Taxpayers should be paying directly for health care through Medicare-for-All, not indirectly through tax subsidies to private insurance," said Woolhandler. "However, removing the tax subsidies – as Obamacare will do – without setting Medicare-for-All in place is a step backwards. It's shameful that economists have provided cover for this tax that will hit middle-class families and largely spare the wealthy."
"Most Americans are covered by employment-based health insurance," Woolhandler and Himmelstein write in their study. "Both employers' and employees' payments for such coverage are exempt from income and payroll taxes, an exemption that provided a tax subsidy of $326.2 billion in 2015.
"For years, economists and health policy analysts have criticized these subsidies on two grounds, claiming they (1) encourage over-insurance, resulting in the n the frivolous use of unneeded care, and (2) that the subsidies are regressive, that is, disproportionately benefiting the rich."
These claims, they say, lay behind the so-called Cadillac tax provision of the ACA, which would impose a 40 percent, nondeductible excise tax on employment-based plans that exceed $10,200 for individuals or $27,500 for family coverage in 2018 (now set to take effect in 2020).
Because the upper limit on the cost of such plans "will be indexed to overall inflation rather than to health care inflation (which is almost always faster), over time more and more employee groups will be hit by the tax, or by a cut in benefits to avoid it."
The authors note that the new tax provision has been sharply criticized by labor groups and some businesses.
To calculate the impact of the Cadillac tax on various segments of the U.S. population, the authors drew upon a key 2009 study by economist Jonathan Gruber, who helped design the tax, and data from the U.S. Census Bureau, the Robert Wood Johnson Foundation and the World Top Incomes Database. They break out the bulk of their findings by family income quintiles, with an accompanying table and chart.
Pages: 1 2