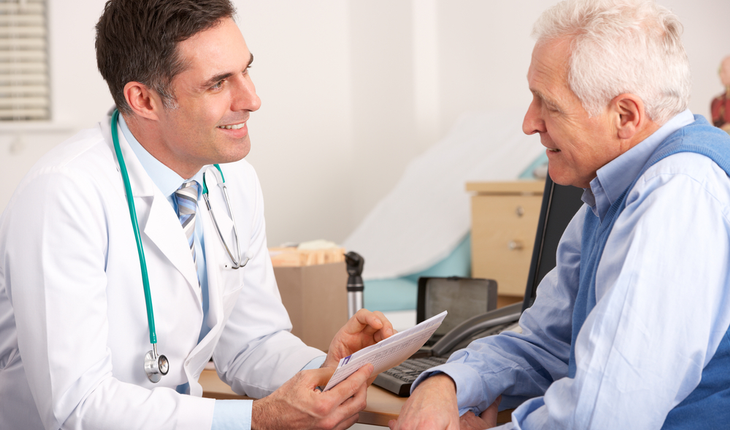 Prostate cancer
Monitoring Prostate Cancer Offers the Same Survival Chance as Surgery or Radiotherapy
Active monitoring of prostate cancer is as effective as surgery and radiotherapy in terms of survival at 10 years, reports the largest study of its kind, funded by the National Institute for Health Research (NIHR) in the UK.
Results published in the New England Journal of Medicine in 2016 show that all three treatments result in similar, and very low, rates of death from prostate cancer. Surgery and radiotherapy reduce the risk of cancer progression over time compared with active monitoring, but cause more unpleasant side effects.
A release from the University of Sheffield reports that the ProtecT trial, involving researchers in nine UK centers including the University of Sheffield, is the first trial to evaluate the effectiveness, cost-effectiveness and acceptability of three major treatment options: active monitoring, surgery (radical prostatectomy) and radiotherapy for men with localized prostate cancer.
The release quotes Derek Rosario, Senior Clinical Lecturer from the Academic Urology Unit in the Department of Metabolism and Oncology at the University of Sheffield, as saying, "The ProtecT study is the biggest study looking treatment for localised prostate cancer. The initial feasibility study for ProtecT was carried out in Sheffield, starting back in 1999.
"The medical profession owes a huge deal the men in Sheffield who have selflessly agreed to participate in such ground-breaking research and we intend to continue the close supervision of these men and carry on the follow-up for several years yet."
Chief investigator Professor Freddie Hamdy from the University of Oxford, says: "What we have learnt from this study so far is that prostate cancer detected by PSA blood test grows very slowly, and very few men die of it when followed up over a period of 10 years, – around 1% – irrespective of the treatment assigned. This is considerably lower than anticipated when we started the study.
"However, treating the disease radically, when found, reduces the number of men who develop spread of prostate cancer, but we do not know yet whether this will make a difference to them living longer or better, and we have been unable to determine reliably which disease is lethal, and which can be left alone."
Between 1999 and 2009, 82,429 men aged 50-69 across the UK were tested and 1,643 diagnosed with localised prostate cancer agreed to be randomised to active monitoring (545), radical prostatectomy (553) or radical radiotherapy (545). The research team measured mortality rates at 10 years, cancer progression and spread, and the impact of treatments reported by men.
The research team found that survival from localised prostate cancer was extremely high, at approximately 99%, irrespective of the treatment assigned.
Pages: 1 2