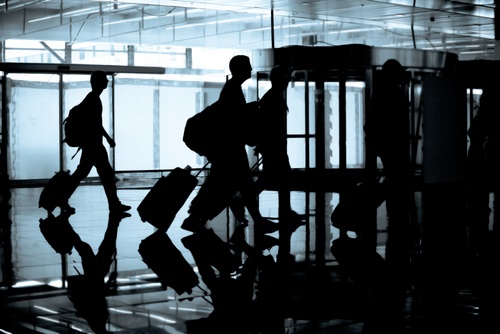 Medical Care
More than Half of Eligible U.S. Travelers Don't Get Measles Immunization
A study led by Massachusetts General Hospital (MGH) investigators found that 53 percent of people seeking pre-travel consultations at clinics across the country who were eligible to receive the measles, mumps, rubella (MMR) vaccine were not vaccinated during the clinic visit. The research team also documents reasons why patients were not vaccinated and recommends ways to increase the vaccination rate.
"Measles has been eliminated in the U.S. since 2000, which means that all measles cases in the country can be traced back to an imported case – either a foreign visitor or a U.S. resident returning from international travel," Emily Hyle, MD, MSc, of the MGH Division of Infectious Diseases, lead and corresponding author of the report in Annals of Internal Medicine, said in an MGH news release. "Since more than 60 percent of the measles importations into the country are due to returning U.S. travelers, increasing the number of travelers who are immune to measles will reduce the number of measles cases."
According to the MGH release, the federal Advisory Committee on Immunization Practices recommends two documented doses of the MMR vaccine for adult travelers without evidence of measles immunity. Such evidence includes a positive blood test for antibodies to the measles virus, a documented previous case of measles, or the individual's being born before 1957 when measles infection was extremely common.
The current study analyzed data from 24 Global TravEpiNet clinics that provide pre-travel health advice and vaccinations. These consultations use online questionnaires through which travelers indicate information on their current health, medical history and destination, and providers indicate the advice and services that were provided, including vaccinations.
In regard to the MMR vaccine, the questionnaires require providers to indicate the reasons that a patient was determined to be immune and to consider vaccination for those not considered immune. Unless there was a medical reason against MMR vaccination, such individuals were categorized as vaccine-eligible. When eligible patients were not vaccinated, providers needed to select one of these explanations: traveler refusal, vaccine not indicated for this patient or itinerary, insufficient time for vaccination before departure, vaccine unavailable at clinic, or referral for vaccination to another provider. Beginning in 2012, providers also indicated one of the following reasons that a traveler declined vaccination: concern about vaccine safety, concern about vaccine costs or lack of concern about contracting the vaccine-preventable illness.
Pages: 1 2