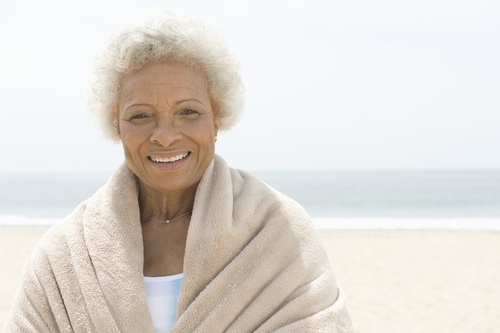 Mental & Emotional Health
The Most Important Relationship in Your Life
By Terry Barnett-Martin, LMFT
The most important relationship of your life is the one you have with yourself.   When you were born, you were already perfectly you, ready to unfold. To the extent that you were encouraged to be you and not just the reflection of those around you, you came to know and love yourself. However, even with the best of parents, family and community, you can get lost from yourself in an attempt to please or protect yourself from others, and that takes you on a road far from the best of your true self. It's time to reclaim and cherish yourself.
February is relationship month, which some may think is just about romance and being in love, but it's really the time of the year that reminds you to touch in with yourself, to slow down and listen to the voice of your own heart, and to say and do loving things for yourself…in essence, to romance yourself. Too often we look outside of ourselves waiting for someone else to make us feel loved and cherished. But love, and the confidence that comes with it, really starts from within you. The good news is, you can pour on tender loving self-care with reckless abandon and without excuses during this month of love and relationship. The more you love yourself the more you draw in truly loving relationships to your life. The secret to calling love into your life starts with loving yourself. Here are four tips to becoming an expert at loving yourself:
Have your own best interests at heart
Think of what the flight attendant says to passengers on an airplane before takeoff: "In case of an emergency when the oxygen masks drop from the ceiling above you, put on your own oxygen mask first, before helping others with theirs." Often we focus on what's best for others while ignoring what is right for ourselves. It is our primary responsibility to take care of ourselves so that when the time comes and the opportunity to help others presents itself, we will have reserves of love and energy to help. The tender, giving hearts of the world often burn out all too soon, because they neglect to take care of themselves. Let February be the month that you remember to take time for yourself, to take stock of what matters most to you and to realign your life to match your intentions and purpose.
Tend your relationship fences
Pages: 1 2