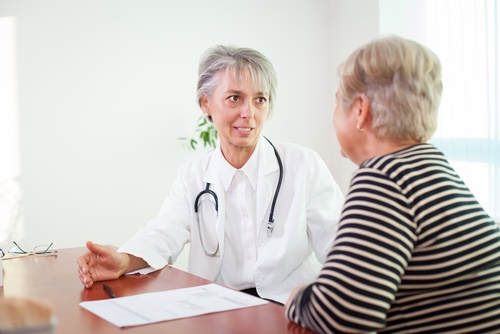 Lung cancer
Women's Health
The Most Recommended Screenings for Women 50 and Above
What kind of screening or diagnostic tests should you take after 50? The SeniorHealth division of the National Institutes on Aging, using material developed by the respected Agency for Healthcare Research and Quality, has some suggestions:
Breast Cancer
BRCA 1 and 2 Genes
The agency experts recommend that you consider a genetic test for these breast-cancer genes if you have a family member with breast, ovarian, or peritoneal cancer. You might benefit from genetic counseling and taking the test. Go here for more information: http://www.cancer.gov/cancertopics/factsheet/Risk/BRCA.
Mammogram
Talk with your health care team about how often you need a mammogram. The answer may depend on your age, family health history or personal health history. To learn more about what a mammogram involves, visit http://womenshealth.gov/publications/our-publications/fact-sheet/mammograms.html
Cervical Cancer
Get a Pap smear every 3 years or get a combination Pap smear and human papilloma virus (HPV) test every 5 years until age 65, the SeniorHealth experts say.  Guidelines on this test have been changing, so be sure to ask your health care provider for the latest information.
Colon Cancer
You should have a screening test for colon cancer between the ages of 50 and 75. The SeniorHealth experts emphasize that there are several different kinds of screenings, including blood tests and colonoscopies. Your doctor can help you choose one.  If you are over 75, talk with your doctor about whether you should continue the screenings. Visit here to learn more: http://www.nlm.nih.gov/medlineplus/ency/article/002071.htm
Depression
It's as important to monitor your emotional health as it is your physical health. You should talk to your health care providers, the SeniorHealth experts say, if you have experienced, over the last two weeks, feelings of sadness or hopelessness and felt no pleasure or interest in activities. Go to this link to learn more about depression and older adults:  http://nihseniorhealth.gov/depression/aboutdepression/01.html
Diabetes
Ask your doctor if you should be screened for this autoimmune disease, which can affect vital organs including the heart, brain and kidneys. Visit here to learn more: http://diabetes.niddk.nih.gov/dm/pubs/diagnosis/index.aspx.
Hepatitis C Virus (HCV)
The SeniorHealth experts recommend that you get screened once for HCV infection if
you were born between 1945 and 1965
you have ever injected drugs
you received a blood transfusion before 1992.
If you currently are an injection drug user, get regular screenings. To learn more about hepatitis C screening, go here: http://www.cdc.gov/hepatitis/hcv/pdfs/hepctesting-diagnosis.pdf.
High Blood Cholesterol
Expserts advise a regular blood-cholesterol check if you smoke; are overweight or obese; have a personal history of heart disease or blocked arties; or have a male relative who had a heart attack before age 50 or a female relative before age 60.