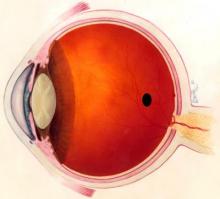 Weight Loss
Multivitamins Could Reduce Male Cataract Risk
Men may lower their cataract risk if they take daily multivitamins over a long –eriod of time, according to a study published in the journal Ophthalmology.
Researched based at Brigham and Women's Hospital and Harvard Medical School – as part of the Physicians' Health Study II (PHS II) – conducted a study from 1997 to 2011 of 14,641 U.S. male doctors age 50 and older.
Half took a common daily multivitamin, as well as vitamin C, vitamin E and beta carotene supplements. The other half took a placebo. The researchers followed the participants to identify how many participants in each group developed new cases of two common eye diseases: cataract, which is a clouding of the eye's lens, and age-related macular degeneration (AMD).
In the placebo group 945 cases of cataract developed, while only 872 cases of cataract developed in the multivitamin group, representing a 9 percent decrease in risk. The risk was even lower, at 13 percent, for nuclear cataract, which is the most common variety of cataract associated with the aging process.
An estimated 10 million adults have cataracts.
"If multivitamins really do reduce the risk of cataract, even by a modest 10 percent, this rather small reduction would nonetheless have a large public health impact," said William Christen, ScD, the study's lead author and researcher from Harvard Medical School.
The American Academy of Ophthalmology recommends the use of antioxidant vitamin and mineral supplements, including high daily doses of vitamin C, vitamin E, beta-carotene, zinc and copper only for patients who have intermediate or advanced AMD.
Patients are advised to contact their ophthalmologist to learn if these supplements are appropriate for them. Some people should not take large doses of antioxidants or zinc for medical reasons. Current smokers and patients with a smoking history should be advised to avoid taking beta-carotene because of the increased risk of lung cancer.