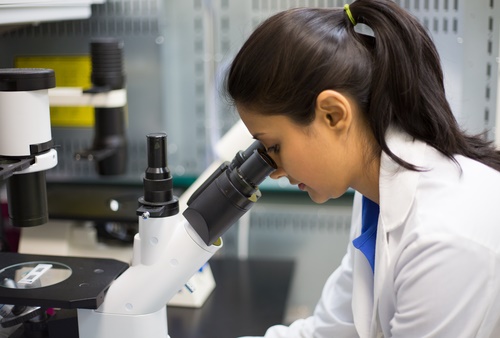 Cancer Center
Medical Research
Senior Health
New Cancer Research Approaches Specifically Target 60+ Population
By Samuel Waxman, M.D.
Distinguished Service Professor Medicine, Hematology and Medical Oncology and Distinguished Service Professor, Oncological Sciences, Icahn School of Medicine at Mount Sinai and Founder & CEO, Samuel Waxman Cancer Research Foundation.
One of America's precious resources, its senior population, is not getting its fair share of attention in the war against cancer and the Samuel Waxman Cancer Research Foundation (SWCRF) is determined to do something about it.
Although the World Health Organization's 2014 Cancer Report projected that annual cancer cases will reach 22 million within the next 20 years, relatively little has been discussed in the public arena about the challenges faced by cancer patients over the age of 65 until fairly recently. In fact, 72 is the median age of cancer death according to the National Cancer Institute (NCI), and reports have shown that there is now an increased probability of people between ages 55 and 84 dying of cancer rather than heart disease.
Research is needed.
A major reason why cancer is more prevalent in aging populations is that older cells have had more opportunity to accumulate genomic defects.  The accumulation of genomic defects is what helps cause the transformation of a cell to become cancerous.  The longer one lives, the longer is one's exposure to inflammation from diet, chronic disease and various carcinogens, including tobacco, pollution, radiation and harmful sun exposure. Although age-related cancer diagnoses occur most frequently after the age of 60, the accumulation of cancer-causing cellular mutations provoked by genetic and environmental factors must begin at an earlier age.
The Catch-22 of Research
Despite the graying of America, there remains an imbalance in how seniors are represented in clinical trials for potential cancer therapies. Seniors account for two-thirds of patients under treatment for breast, lung, colorectal or prostate cancer, yet comprise only one-third of the participants in clinical trials for drugs under development to treat these categories.
Some determining factors for this Catch-22 include:
• Most conventional cancer therapies have significant side effects
• Older patients are more sensitive to these side effects because they also have  other illnesses
• Drug developers shy away from enrolling seniors in clinical trials because their sensitivity to side effects may interfere with a study's outcome.
• Underrepresentation of seniors in trials creates a scarcity of data on how to effectively treat cancer in older patients which, in turn, reinforces this negative trend.
Any assumption that death by cancer is a foregone conclusion for seniors is unfair and shortsighted. Clearly, science must dedicate more resources to this patient population despite the continued cuts to government funding for research.
More therapies with less side effects would be of greatest benefit to aging Americans.
Hope on the Horizon
Pages: 1 2